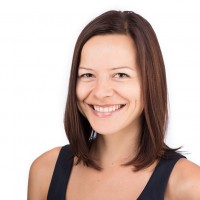 My journey to greater health and happiness began like so many people when, in my early twenties, my pursuit for better health became confused.
With so much information telling me what I should do, I became lost, punishing and starving my body and mind trying to reach an 'image' of what 'healthy' looked like.
What I achieved however was quite the opposite! I became painfully thin and depressed, losing my menstrual cycle, feeling robbed of my essence, and connection with myself and those around me. I felt that despite all my efforts I had 'failed' to achieve the 'ideal' body and the promised happiness and fulfilment that would come with it.
It was from this place that I exercised my power to choose! I chose to listen to my body!
Rather than being told what I 'should do' I sought a path that immersed me in Naturopathic study, and absorbed me in Yoga. As I put into practise my learnings I quickly felt my energy, my strength and power return.
As my vitality grew I came to deeply understand that to nourish oneself was not just to eat to sustain life but to fill up through food, movement and play that promoted true growth, love, happiness, and connection from within.
Body & mind are intimately connected.
I am passionate about clean whole nutrition and it's simple power to have a profound and positive effect on our energy, health and happiness. My own journey has taught me however, that nourishing the body with fresh, clean whole foods must also be supported by a practise of movement and play that gives sustenance to our body, mind, and spirit completely.
Today rather than punish myself with food and exercise trying to attain some kind of imagined ideal, I nourish myself with complete nutrition, and yoga to support my deeper truth and happiness; sustaining greater energy, vitality, and connection with the world.
Qualifications
Advanced Diploma of Naturopathic Medicine
Diploma of Nutrition
Yoga Teacher
smartDNA Genomic Wellness Practitioner
Check Out My Full Interview With The 180 Nutrition Boys Below.
you are not stuck where you are unless you decide to be
It's time to take care of your health now! All you need to do is just send us a message via the form below.