Dr. Farshid Sam Rahbar is the founder and medical director of Los Angeles Integrative Gastroenterology & Nutrition. As an acclaimed gastroenterologist, Dr. Rahbar combines his experience, knowledge, and highly-advanced techniques with the art of functional medicine. He provides patients with an all-encompassing and comprehensive approach to gastrointestinal health.
---
Listen to Love & Guts on iTunes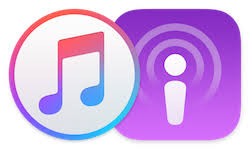 Or Stitcher (Android)

---
Dr. Rahbar attended the University of Tehran in Iran and completed his residency training at St. Mary's Hospital in New York, one of the most prestigious and well-known medical facilities in the world. In 2009, Dr. Rahbar founded LA Integrative Gastroenterology & Nutrition, where he combines Eastern and Western medicine to create a unique, "whole-person" approach to caring for the body, designed to optimize and improve a patient's health.
At LA Integrative Gastroenterology & Nutrition, Dr. Rahbar has won several awards, including a Patient's Choice Award. Only about 5% of physicians receive this special award. A Patient's Choice Award is for doctors who go above and beyond when treating their patients. Additionally, Dr. Rahbar is a recipient of the Vitals Compassionate Doctor Award. Less than 3% of the nation's physicians receive this award. This award represents patient satisfaction, a doctor's bedside manner, and follow-up care.
With his unique blend of Western and holistic medicine, Dr. Rahbar has become one of Los Angeles' most sought-after and beloved gastroenterologists. His focus is on achieving high success in treating a wide variety of disorders affecting the gut.
In this episode we cover
What are the related microbiomes that can contribute to the formation of SIBO

How the oral cavity and sinuses can contribute to SIBO

Why is Marcons common in SIBO patients

The 10 different types of gas patterns

How the presence of bile in the stomach can lead to SIBO

What to consider when persistent high levels of methane exist

If methane actually has a protective role. Now this you have to hear

What to consider in general when SIBO is difficult to treat or frequently relapses

The possible role of fungi in methane SIBO

And so much more
Listen here
Show notes
SIBOCON 2019 - presentation  (please email me info@lyndagriparic.comif you would like the presentation slides)
Before we dive into this conversation I'm excited to announce that the Love & Guts show sponsor of the month is vital.ly. vital.ly is a digital platform, a professional health resource and a distribution service all in one. Vital.ly specialise in complementary medicines, education and distribute high-quality products. And now, Vital.ly has launched vital.ly Commons. Vital.ly Commons is a curated space where health professionals can learn the latest research and hear from colleagues in the practitioner community.
Some of the amazingly valuable features of Commons are;
Practitioners can provide Clinical feedback and exchange ideas
Attend webinars to learn more and earn CPE points
Share inspiring community projects
Exchange ideas and connect with your colleagues in a space custom built for practitioners within the complementary health profession
Given that all of my consultations are run online I have been personally using Vital.ly as my go to practitioner only supplement platform for a number of years. Mainly because my patients and I have access to a wide range of quality practitioner only supplementation without the stress of having to carry stock. Not to mention the delivery turnaround time is quick and the experience smooth.
It's an added bonus that this platform now also supports health practitioners such as myself even further by providing quality education. I can not recommend vital.ly and the people behind its creation enough. To learn more simply go to vital.ly