Dr Marc is a medical doctor, university professor, author, poet, entrepreneur, wellness trailblazer and perpetual student of life, trying to coax the world towards worldwide wellness. He has spent more than 30 years practicing and researching holistic health and published more than 100 peer-reviewed scientific papers and many books and technical texts on wellness and natural medicine along with the illustrated books "The Beautiful Mare", "Bing & Bang Begin" and "Love & Everything". He is Founder of Beautiful.Water.co and the Extreme Wellness Institute, Co-Founder of Extremely Alive Wellness Tonics and the Bathe the World Foundation and co-owner of Maruia Hot Springs in New Zealand. You can find him at www.drmarc.co and on linktree.
---
Listen to Love & Guts on iTunes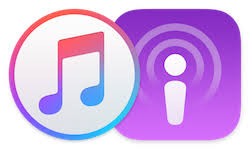 Or Stitcher (Android)

---
In this episode we cover
Sauna bathing and all things hydrotherapy. A big passion of mine

How sauna bathing can benefit those experiencing CFS, pain and depression

The use of heat therapy for Covid - 19

The passion that drives his desire to communicate complex ideas, through children's books and poetry

Why 5 rhythms dancing is the bees knees

The importance of connection

Why Marc wants to turn the world into a health retreat

And so much more
Listen here
Show notes
Before we dive into this conversation, I'm delighted to welcome back vital.ly as the monthly sponsor for the Love & Guts podcast. Trusted by more than 5,000 health practitioners, vital.ly is a digital platform, a professional health resource and a distribution service all in one. 
Features include an extensive range of premium products, patient ordering service, interactions database, monographs, a product comparison tool, clinic profiles, a dedicated education hub and more.  It's free to join, and you can find out more by visiting vital.ly
Also I'm excited to share that our friends at vital.ly have launched their own podcast - Common Ground! Hosted by naturopaths Jacqui Fahey and Wendy McLean. Each week the team will discuss research and interesting projects in the field of complementary medicine. Available on Amazon, Apple, Spotify, Google and more! You can also listen via the vital.ly blog here