Dr. Marvin Singh practices as an integrative gastroenterologist in San Diego. He is a diplomate of the American board of integrative medicine, board certified internist and gastroenterologist.
---
Listen to Love & Guts on iTunes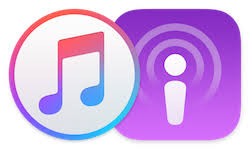 Or Stitcher (Android)

---
Dr. Singh was trained by Dr. Andrew Weil, a pioneer in the field of integrative medicine. Dr. Singh is currently a voluntary assistant clinical professor at UCSD in the Department of Family Medicine and Public Health; prior to this, he has been a clinical assistant professor at UCLA and an assistant professor of medicine at Johns Hopkins University.
Dr. Singh is a member of the American Academy of Anti-Aging Medicine, American College of Lifestyle Medicine, and the True Health Initiative, among many other societies.
Dr Singh is co-editing the textbook of Integrative Gastroenterology, the 2nd edition. He is dedicated to guiding his patients toward optimal wellness every step of the way, in whatever manner they need it. He uses cutting-edge tests and personally designed protocols to develop a truly individualised plan based on genetics, microbiome, metabolism, and lifestyle.

In this episode we cover
How Marvin went from being overweight, having fatty liver and generally being unwell to 

healthy and a big advocate for integrative medicine

We get into GERD (gastroesophageal reflux disease) or you might refer to it as GORD

What is it and what drives it

The link between GERD and SIBO

How most of the time its related to low production of stomach acid not high

How we test for low stomach acid

What the common pharmaceutical treatments are

The dangers of long term PPI use

Marvin discusses how he may wean someone safely off PPI'S

We chat about some natural therapies for GERD and plenty more
Listen Here
Show Notes
TAKE CONTROL of your digestive and overall health today. Schedule your online consultation or send me an email info@lyndagriparic.com
This episode is sponsored by BetterMe tea, a tea designed to promote improved gut health and digestion - assisting those who struggle with constipation and sluggish bowel movements to go to the bathroom with ease.