I've had a few requests to go solo on Love & Guts. To chat about my favourite topic and area of expertise...digestive health. Constipation and SIBO being a couple of my favourite topics.
---
Listen to Love & Guts on iTunes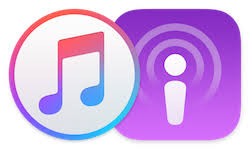 Or Stitcher (Android)

---
So to honour your requests I thought to start with a recent interview I had with the fabulous Audra Starkey from A healthy Shift Worker. Audra digs into that Naturopathic brain of mine and we discuss all things digestive health -in particular constipation and small intestinal bowel overgrowth, otherwise known as SIBO. 
In this informative and entertaining episode you're going to learn:
Why it's important to have regular bowel movements
Some of the causes and triggers of constipation
Exactly what is SIBO, and how it can impact on your health
Foods to avoid and support your gut health whilst working 24/7
A little about me 🙂
Lynda Griparic is a Naturopath, Nutritionist, Writer and Yoga teacher with over 16 years of experience in the health industry who specialises in digestive health, in particular SIBO and constipation. She has extensive experience in running healthy, effective and sustainable bowel care programs and has expertise in investigating and treating the underlying causes of gut disturbance. Lynda has an intense interest in poo and she's also the creator of the delicious BetterMe Tea a tea designed to promote improved gut health and digestion – assisting those who struggle with constipation and sluggish bowel movements to go to the bathroom with ease.
Listen Here
Show Notes
Dr Jensen's Guide to Better Bowel Care
Learn More About SIBO listen to Episode 2 - What is SIBO, What Drives It And What Can We Do About It
TAKE CONTROL of your digestive and overall health today. Schedule your online consultation or send me an email info@lyndagriparic.com
Have SIBO and need help with creating delish recipes? Order your copy of the SIBO Family Favourites Cookbook today. It is jam packed with delicious SIBO-friendly recipes that the whole family will love.  Recipes are gluten-free, dairy-free (or dairy-free alternative), refined sugar-free, soy-free, grain-free (except some rice and quinoa) low FODMAP options, easy to make, affordable and most importantly, delicious. Note – this cookbook is specific for those undergoing SIBO treatment with a qualified Health practitioner.