Rhiannon is an experienced fertility naturopath, presenter, practitioner mentor and author, and a lead member of the specialist team of multi-disciplinary practitioners at Melbourne's Fertile Ground Health Group. Rhiannon is committed to the successful integration of natural and conventional medicine, regularly working alongside Melbourne's top fertility doctors to achieve the best outcomes for her patients. 
---
Listen to Love & Guts on iTunes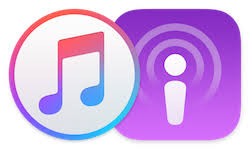 Or Stitcher (Android)

---
After her many years of experience and education in the area of infertility and IVF support, Rhiannon provides professional mentoring for naturopaths in both group and individual settings. This highly specialised area is outside the scope of standard naturopathic education and as such, her mentoring program at Fertile Ground Health Group is a rare opportunity for naturopaths to further their skills.
Alongside her colleagues at Fertile Ground Health Group, Rhiannon has recently co-authored a new book, Create A Fertile Life. This comprehensive pre-conception healthcare guide for both patients and practitioners, is set to become a staple for those wishing to overcome infertility and prepare for a healthy pregnancy. 
In this episode we cover
All things male infertility

Why there has been a progressive decline in sperm count

What impacts sperm quality and count 

If hydrotherapy, ice baths and coffee impact sperm health

Why semen quality is known as a biomarker of male health

Semen analysis testing - what to look out for

How thyroid function affects sperm health

Rhiannon's strategies for improving male fertility

And so much more
Listen Here
Show Notes
Before we dive into this interview I want to take a few more moments of your time to chat about our fabulous show sponsor, a company whose services I value and use every working day. The company in question is Brisbane-based Microba - otherwise known as the Leaders in the analysis of the gut microbiome.  Let me explain why I have carefully chosen this brand to align with and how their services make a huge difference in the health of my clients and maybe you too if you choose to explore this.
Microba provides the most comprehensive gut microbiome analysis available to Australians in a convenient, discrete home testing kit. Although not a diagnostic, the Microba Insight™ report gives you the power to learn about which bacteria are present in your gut, what functions they might be doing, and how these bacterial functions have been associated with overall health.
As part of your journey with Insight™, you will get access to your unique microbiome insights, personalised dietary suggestions, and a tailored one-on-one coach call with a qualified health professional. You can also work with me for an interpretation of your report, more information and assistance.  
And for all of you health care practitioners listening to the show? I am humbled that there are so many. You can learn about the impact of the gut microbiome through Microba's practitioner program and work with your patients using leading metagenomic analysis as an exploratory tool.
Microba is not only a world-leader in analysis of the gut microbiome, they are also a strong contributing force in the development of new pathology services, therapeutics and diagnostics based on the gut microbiome. Considering gut health is the reason why many individuals seek my support , I use Gut Microbiome analysis in most, if not all of my clients. Its a tool that plays such a pivotal part in helping me navigate a wellness plan for you, the client.
So to find out more visit microba.com today or schedule in a naturopathic | nutrition appointment with me if you are interested in learning more about your gut health and how this method of gut microbiome analysis can help you optimise your health and vitality.