Anna's career began in the corporate sector, where she specialised in corporate finance and private banking for over ten years working in Sydney and New York for a large Australian bank. Anna's career change was sparked by her own health journey, following a diagnosis of Type 1 diabetes at 18 years of age.  Her diagnosis triggered her intense study of botanicals and nutrition to manage her auto-immune condition and assist others in attaining optimal health. Anna has been involved in the pursuit of herbal medicine and nutrition for over 15 years, with a focus on fertility and women's and children's health. Anna's naturopathy career has included working as a naturopath within a reputable natural fertility clinic in Sydney, within a pharmacy and health food store, and running her own naturopathy practice. Anna is committed to creating products founded on naturopathic philosophies, using wildcrafted and exotic ingredients, and encouraging her clients and people who use her skincare to nourish their skin, from the inside out.
---
Listen to Love & Guts on iTunes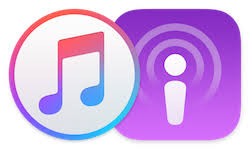 Or Stitcher (Android)

---
In this episode we cover
How Edible Beauty came to be

The link between the skin and gut

How inflammation in the gut can impact the skin

What eczema is and what's the link between Autoimmunity, Gut Health, and Eczema

Some other known drivers of eczema (known and theorized?

Strategies to correct gut inflammation and improve eczema and overall skin health

What we can use topically on the skin instead of steroid creams
Listen here
Show notes
Before we dive into this conversation, I'm delighted to welcome back vital.ly as the monthly sponsor for the Love & Guts podcast. Trusted by more than 5,000 health practitioners, vital.ly is a digital platform, a professional health resource and a distribution service all in one.
Features include an extensive range of premium products, patient ordering service, interactions database, monographs, a product comparison tool, clinic profiles, a dedicated education hub, and more.  It's free to join, and you can find out more by visiting vital.ly
Also, I'm excited to share that our friends at vital.ly have launched their own podcast - Common Ground! Hosted by naturopaths Jacqui Fahey and Wendy McLean. Each week the team will discuss research and interesting projects in the field of complementary medicine. Available on Amazon, Apple, Spotify, Google, and more! You can also listen via the vital.ly blog here