Apple Bodemer is an Associate Professor of Dermatology at the University of Wisconsin-Madison. After finishing her residency, she completed a fellowship in IntegrativeMedicine through the University of Arizona. She was the first Dermatologist to be Board Certified in Integrative Medicine and currently serves on the American Board of Integrative Medicine. She is also Board Certified in Lifestyle Medicine.
---
Listen to Love & Guts on iTunes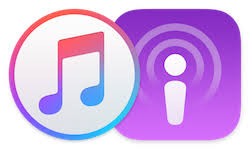 Or Stitcher (Android)

---
Dr. Bodemer is passionate about teaching working with both Dermatology residents and Integrative Medicine Fellows both in Wisconsin and Arizona. Additionally, she is one of the founding faculty of the Integrative Dermatology Certificate Program – an intensive program for Bord Certified Dermatologists. She has authored several Chapters in the primary Integrative Medicine textbook and written curriculum for the University of Arizona Integrative Medicine Fellowship program as well as for the National Veterans Association Whole Health Initiative.
Outside of the medical field, she loves to spend time with her four children and two dogs. She likes to stay physically active and loves to cook – especially whole foods plant based!!!!!
In this episode we cover
What types of hair loss exist and how common it is in both men and women
The common causes of hair loss
The clinical features of female pattern hair loss (FPHL)
Why might we see more female pattern hair loss in those with PCOS and metabolic syndrome
Apple shaved her head in 2018 as a social / professional experiment. She discusses her findings and what she experienced. Fascinating!
How health practitioners should assess hair loss in women and men
Treatment strategies, including supplementation that may be helpful in managing FPHL
Listen here
Show notes
TAKE CONTROL of your digestive and overall health today. Schedule your online consultation or send me an email info@lyndagriparic.com
This episode is sponsored by BetterMe tea, a tea designed to promote improved gut health and digestion - assisting those who struggle with constipation and sluggish bowel movements to go to the bathroom with ease.