An excellent Love & Guts podcast episode that is relevant for ALL care-givers not just cancer carers.
Rebecca Warren is an experienced naturopath and nutritionist. She lectures on Nutritional Medicine and Naturopathy, has shared her knowledge with millions of Australians as the Body+Soul Naturopathic Expert, mentors new and existing practitioners and is a PhD-in-the-making. Rebecca has a strong commitment to helping people live their best life by teaching them how to Nourish your Body, Expand your Mind and Feed your Soul. Today our topic is the Health Of Cancer Caregivers, a subject Rebecca specialises in.
---
Listen to Love & Guts on iTunes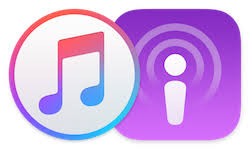 Or Stitcher (Android)

---
Exciting Episode Highlights
How Rebecca found herself researching and doing a PHD on Cancer Caregivers

How caring for someone with cancer influences the dietary behaviours in the caregiver

The biggest health challenges that caregivers face

The support that exists for care givers

Strategies to help caregivers look after and nourish themselves

How the words we use can be so impactful and important

How you can take part in the research study Rebecca is undertaking if you are a cancer care giver
Listen Here
Show Notes
HealthForHelp Instagram
Are You A Cancer Care-giver? Rebecca is seeking volunteers to participate in a study for her PHD to learn more about the experience of cancer care givers and how your caring role may have changed your eating habits. For more information or to take part please contact Rebecca  healthforhelp@outlook.com or  0425 834 846
TAKE CONTROL of your digestive and overall health today. Schedule your online consultation or send me an email info@lyndagriparic.com
Not sure if seeing a Integrative Naturopath | Nutritionist is right for you? If you have questions about how a consultation is run and what to expect from a treatment plan schedule in 15 minutes to chat with me. The Q & A sessions are conducted over the phone and is a great way to establish if working with me is a good fit for you. Schedule your 15 minute Q & A here.
This episode is sponsored by BetterMe tea, a tea designed to promote improved gut health and digestion - assisting those who struggle with constipation and sluggish bowel movements to go to the bathroom with ease.