Christine is a Nutritionist and Registered Nurse and works as a Clinical Application Specialist at Microba. Christine has a passion for chronic disease prevention and further understanding the association between the microbiome and disease. She has worked in a number of settings ranging from clinical through to public health nutrition and is a board director on Nutrition Australia's National Board.
---
Listen to Love & Guts on iTunes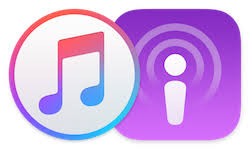 Or Stitcher (Android)

---
In this episode we cover
What serotonin is commonly known for

It's other, fascinating not so known properties

How serotonin is produced in the gut

How serotonin affects gut motility

Serotonin's influence on pathogens and vice versa

How to increase serotonin production

What negatively impacts serotonin production
Listen here
Show notes
@christine_stewart_nutritionist
Before we dive into this conversation I'm excited to announce that the Love & Guts show sponsor of the month is vital.ly. vital.ly is a digital platform, a professional health resource and a distribution service all in one. Vital.ly specialise in complementary medicines, education and distribute high-quality products. And now, Vital.ly has launched vital.ly Commons. Vital.ly Commons is a curated space where health professionals can learn the latest research and hear from colleagues in the practitioner community.
Some of the amazingly valuable features of Commons are;
Practitioners can provide Clinical feedback and exchange ideas
Attend webinars to learn more and earn CPE points
Share inspiring community projects
Exchange ideas and connect with your colleagues in a space custom built for practitioners within the complementary health profession
Given that all of my consultations are run online I have been personally using Vital.ly as my go to practitioner only supplement platform for a number of years. Mainly because my patients and I have access to a wide range of quality practitioner only supplementation without the stress of having to carry stock. Not to mention the delivery turnaround time is quick and the experience smooth.
It's an added bonus that this platform now also supports health practitioners such as myself even further by providing quality education. I can not recommend vital.ly and the people behind its creation enough. To learn more simply go to vital.ly.com