Dr. Allison Siebecker, nicknamed "the Queen of SIBO", is a naturopathic physician, award-winning author, clinician and educator, whose integrative curriculum and protocols, along with her free educational website, siboinfo.com, have been instrumental in modern Small Intestine Bacterial Overgrowth (SIBO) treatment and awareness.
She is instructor of Advanced Gastroenterology at NUNM, as well as former medical director and co-founder of the SIBO Center for Digestive Health, the SIBO Symposiums and the GI Conference at NUNM. She serves on the IBS faculty for the GI Health Foundation and on the Continuing Education board for the Gastro ANP. Dr. Siebecker has specialised in the treatment of SIBO since 2010 and is a SIBO patient herself.
Listen to Love & Guts on iTunes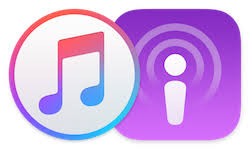 Or Stitcher (Android)

---
In this episode we cover
Why ascertaining whether SIBO exists matters?
The difference between SIBO and IBS
What's new in SIBO
Key tips and strategies for SIBO treatment - Including caveats or lesser known things to be mindful of
Problems, challenges with the interpretation of SIBO test results
If recovery from SIBO possible
Allison's thoughts on whether someone should adhere to the SIBO diet 100%
We discuss the Next Steps For Treating Tough SIBO summit (nov 17-18). I've signed up, will you?
Listen here
Show notes
Before we dive into this conversation I'm excited to announce that the Love & Guts show sponsor of the month is vital.ly. vital.ly is a digital platform, a professional health resource and a distribution service all in one. Vital.ly specialise in complementary medicines, education and distribute high-quality products. And now, Vital.ly has launched vital.ly Commons. Vital.ly Commons is a curated space where health professionals can learn the latest research and hear from colleagues in the practitioner community.
Some of the amazingly valuable features of Commons are;
Practitioners can provide Clinical feedback and exchange ideas
Attend webinars to learn more and earn CPE points
Share inspiring community projects
Exchange ideas and connect with your colleagues in a space custom built for practitioners within the complementary health profession
Given that all of my consultations are run online I have been personally using Vital.ly as my go to practitioner only supplement platform for a number of years. Mainly because my patients and I have access to a wide range of quality practitioner only supplementation without the stress of having to carry stock. Not to mention the delivery turnaround time is quick and the experience smooth.
It's an added bonus that this platform now also supports health practitioners such as myself even further by providing quality education. I can not recommend vital.ly and the people behind its creation enough. To learn more simply go to vital.ly