Dr Brad Leech is an internationally recognised Integrative Medicine Practitioner with over 10 years of clinical experience. He has taught and developed subjects at leading academic institutions in Integrative Gastroenterology, Naturopathic Medicine, Nutritional and Dietetic Medicine and Public Health Research. Dr Brad Leech is the Clinical Science Lead at Microba, where his expertise in integrative gastrointestinal healthcare enables him to translate the latest science on the gut microbiome into practical clinical applications. In addition to his research and working with patients, Brad offers practitioner support through his mentoring program Brad's Brainiacs. 
---
Listen to Love & Guts on iTunes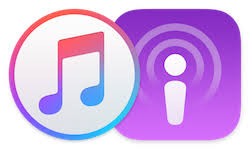 Or Stitcher (Android)

In this episode we cover
A summary of different testing methods used to identify the microbiome and pathogens

The latest research on antimicrobials and the microbiome

How we can use this research in clinical practice

How clinicians can safely and effectively use antimicrobials in clinical practice

Herbs that Brad would potentially avoid using altogether as the Risk is not worth the benefit

Herbs that nourish the microbiome

And so much more
Listen here
Show notes
TAKE CONTROL of your digestive and overall health today. Schedule your online consultation or send me an email info@lyndagriparic.com
This episode is sponsored by BetterMe tea, a tea designed to promote improved gut health and digestion - assisting those who struggle with constipation and sluggish bowel movements to go to the bathroom with ease.