Dr. Crane Holmes is a naturopathic physician who strives to provide high-quality, compassionate and individualized care to discover the underlying causes of system imbalances whether physical or emotional.
---
Listen to Love & Guts on iTunes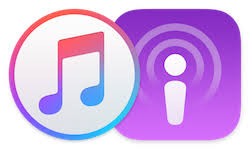 Or Stitcher (Android)

---
 He has a private practice in Portland Oregon where he specializes in digestive issues and men's health. He is the owner and operator of the SIBO Testing Center where he strives as a small business owner to educate naturopaths on the treatment and diagnosis of SIBO.
He completed two years of medical residency under Dr. Steven Sandberg-Lewis and NUNM Health Centers focusing on gastroenterology and primary care. His clinical internships included rotations with medical professionals in both the naturopathic and conventional medical fields allowing him to confidently integrate the modalities of nutrition, botanical medicine, homeopathy, nature cure, and pharmaceuticals into achieving optimal wellness.
He continues to collaborate with NUNM as an adjunct professor teaching dermatology, minor surgery and gastroenterology and is a board member of the GastroANP focusing on post-graduate education with the ultimate goal of creating a fellowship in naturopathic gastroenterology.
In This Episode We Cover
What are the common Anorectal Disorders
Symptoms that may indicate someone may have an anorectal disorder

Assessments for anorectal disorders

Haemorrhoids - what is it, why does it happen and what we can do about it

Anal fissures - what is it, why does it happen and what we can do about it

Fecal incontinence - what is it, the different types, why does it happen and what we can do about it

Pruritus Ani 

And so much more
Listen Here
Show Notes
TAKE CONTROL of your digestive and overall health today. Schedule your online consultation or send me an email info@lyndagriparic.com
This episode is sponsored by BetterMe tea, a tea designed to promote improved gut health and digestion - assisting those who struggle with constipation and sluggish bowel movements to go to the bathroom with ease.
Here is a BetterMe tea testimonial from a delighted customer: 
This has fast become my favourite tea!! So refreshing and the light pepper kick is a fantastic touch. After a couple of days incorporating into a daily routine it helps get things 'moving' very naturally with no discomfort at all. I'm a fan!