Dr. Deanna Minich is an internationally recognised teacher, author, scientist, speaker, and artist.
---
Listen to Love & Guts on iTunes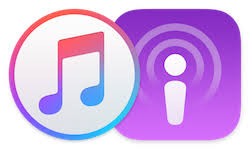 Or Stitcher (Android)

---
She has more than 20 years of diverse, well-rounded experience in the fields of nutrition and functional medicine, including clinical practice, research, product formulation, writing, and education. Her doctoral, (Ph.D.) research focused on essential fatty acid absorption and metabolism, and her Master of Science degree allowed her to explore the health benefits of the colorful, plant-based carotenoids.
She has authored six books on health and wellness and over fifteen scientific publications. Currently, she is Faculty for the Institute for Functional Medicine and the University of Western States. She has developed an online certification program for health professionals so that they can apply the colour-coded 7 Systems of Full-Spectrum Health in their practice.
Her lectures are heard by patients and practitioners throughout the world. Dr. Minich's passion is teaching a whole-self approach to nourishment and bridging the gaps between science, spirituality, and art in medicine.
In this episode we cover
How creativity and colour influenced Deanna's own healing

What a phytonutrient is and why do we love them so

The relationship between phytonutrients and the 7 systems of health in the body

What science tells us about the different colours that relate to these systems

What colour foods are great for the heart, reproductive health and the brain

Why it's important to eat a variety of colourful foods

What beiging is and how phytonutrients are linked to it

And we get into so much more
Listen Here
Show Notes
TAKE CONTROL of your digestive and overall health today. Schedule your online consultation or send me an email info@lyndagriparic.com
This episode is sponsored by BetterMe tea, a tea designed to promote improved gut health and digestion - assisting those who struggle with constipation and sluggish bowel movements to go to the bathroom with ease.