Dr. Drossman received gastroenterology training at the University of North Carolina where he founded the UNC Center for Functional GI and Motility Disorders. Dr Drossman is currently the Professor Emeritus of Medicine and Psychiatry in Gastroenterology at UNC. He is a Fellow of the American College of Physicians, a Master of the American College of Gastroenterology, Past-President of the American Psychosomatic Society (1997). Dr. Drossman has established multiple organizations to advance patient-centered education and treatment of Disorders of Gut-Brain Interaction (DGBI). He founded the Rome Foundation, and served as president until 2019, and is currently the President Emeritus and Chief of Operations. He has served as Senior Editor of Rome I, II, III, IV and is co-senior editor of Rome V to be released in 2026. 
---
Listen to Love & Guts on iTunes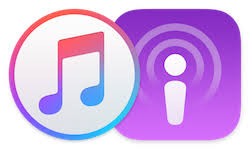 Or Stitcher (Android)

As a gastroenterologist, Dr. Drossman consults or manages the care of difficult-to-diagnose and -treat patients with DGBIs. As Founder and President of DrossmanCare (Center for Education and Practice of Biopsychosocial Care) Dr. Drossman produces educational materials to teach communication skills and patient-centered care. He has published peer-reviewed articles and videotapes on medical interviewing and the patient-doctor relationship. He also facilitates workshops and communication skills training programs and has received numerous awards, as an educator and practitioner.
 Most recently he co-authored a book with a patient advocate called Gut Feelings: Disorders of Gut-Brain Interaction and the Patient-Doctor Relationship for patients and clinicians. Dr. Drossman has written over 500 articles and book chapters serves on six editorial and advisory boards, was Associate Editor of the journal Gastroenterology and was the Gastroenterology Section Editor of the Merck Manual for 17 years. His research relates to the clinical, epidemiological, psychosocial, and treatment aspects of gastrointestinal disorders, and he has been principal investigator in several NIH-funded epidemiological outcomes, clinical trials, and abuse grants in DGBI and has done brain imaging in IBS.
In this episode we cover
What is constipation

The different types of constipation - including primary and secondary

Dyssynergic defecation

-

drivers and signs and symptoms 

What investigations are carried out by a gastroenterologist to confirm this

Treatments commonly recommended or administered by gastroenterologists or GI motility specialists

Why effective communication skills and patient-centered care are needed

What are some ways that patients can improve their communication with doctors

Get your hands on the book Gut feelings

And so much more
Listen here
Show notes
TAKE CONTROL of your digestive and overall health today. Schedule your online consultation or send me an email info@lyndagriparic.com
This episode is sponsored by BetterMe tea, a tea designed to promote improved gut health and digestion - assisting those who struggle with constipation and sluggish bowel movements to go to the bathroom with ease.