Dr Jason Hawrelak is a research scientist, educator, naturopath and Western herbalist with more than 18 years' clinical experience. Jason practices at Goulds Natural Medicine, a 136-year-old natural medicine apothecary and clinic located in central Hobart. He did his Honours and PhD degrees examining the causes of dysbiosis and the capacity of probiotics, prebiotics and herbal medicines to modify the gut microbiome and has written extensively in the medical literature on these topics – including 16 textbook chapters.
---
Listen to Love & Guts on iTunes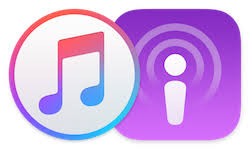 Or Stitcher (Android)

---
He is on the Medical Nutrition Council of the American Society for Nutrition and was recently awarded a Fellowship from the American College of Nutrition for his significant contributions to the teaching and practice of nutrition in Australia and North America. Jason is also a Fellow of the Naturopaths and Herbalists Association of Australia. He is Chief Research Officer at ProbioticAdvisor.com, which offers a searchable database that enables easy, evidence-based prescribing of probiotic products and online resources for clinicians, and health-conscious members of the public, to learn more about the human microbiome and how they can positively influence these ecosystems.
In this episode we cover
The GUT FEELINGS Randomised controlled trial where Jason's team assessed the impact of a probiotic, and a prebiotic-rich diet on mood.
Gut microbiota alterations that may be observed in those experiencing depression
The link between the microbiota and Autism spectrum disorder
The inconsistencies in the data about a specific "ASD dysbiotic pattern
The main tools Jason is using to modify these different imbalances
We discuss Jason's Naturopathic & Functional Medicine Approaches to Gastrointestinal Disorders Course.  Head on over to the show notes where I will provide a link and a special coupon code to receive 20% off until the course begins.
Listen Here
Show notes
TAKE CONTROL of your digestive and overall health today. Schedule your online consultation or send me an email info@lyndagriparic.com
This episode is sponsored by BetterMe tea, a tea designed to promote improved gut health and digestion - assisting those who struggle with constipation and sluggish bowel movements to go to the bathroom with ease.