Dr. Jolene Brighten is a Functional Naturopathic Medical Doctor and nutritional biochemist with a focus in women's endocrine health. She is recognized as a leading expert in Post-Birth Control Syndrome and the long-term side effects associated with hormonal contraceptives.
---
Listen to Love & Guts on iTunes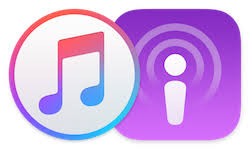 Or Stitcher (Android)

---
Dr. Brighten is the author of Beyond the Pill, a 30 day plan to support women on birth control, help them transition off, and eliminate symptoms of post-birth control syndrome. She is a speaker, women's health advocate and a medical advisor for one of the first data-driven apps to offer women personalized birth control recommendations.
In this episode we cover
How hormonal birth control affects the thyroid and adrenal health
How hormonal birth control impacts the gut
The role of the liver and gut in hormonal health and how the pill stresses these organs
We discuss safer alternatives to taking the pill
Seed cycling and why she and now I love it so
Dr Brighten shares the most surprising responses she's had to  the book
And we can into so much more
Listen Here
Show Notes
TAKE CONTROL of your digestive and overall health today. Schedule your online consultation or send me an email info@lyndagriparic.com
This episode is sponsored by BetterMe tea, a tea designed to promote improved gut health and digestion - assisting those who struggle with constipation and sluggish bowel movements to go to the bathroom with ease.