Kelly Brogan, M.D. is a holistic psychiatrist, author of the NY Times Bestselling book, A Mind of Your Own, Own Your Self, the children's book, A Time For Rain, and co-editor of the landmark textbook, Integrative Therapies for Depression. She is the founder of the online healing program Vital Mind Reset, and the membership community, Vital Life Project. She completed her psychiatric training and fellowship at NYU Medical Center after graduating from Cornell University Medical College, and has a B.S. from M.I.T. in Systems Neuroscience. She is specialized in a root-cause resolution approach to psychiatric syndromes and symptoms.
---
Listen to Love & Guts on iTunes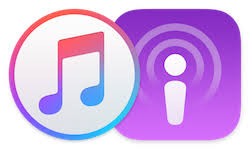 Or Stitcher (Android)

---
In this episode we cover
What is Kelly's perception of the label "mentally ill"

What's a different lens with which we can view illness

The Five Psychiatric "Pretenders" that we need to be aware of

What it means to be woke

Kelly shares her spiritual awakening

What spiritual bypassing is and the consequences of it

How we can lead from the heart/soul during such challenging times

And so much more
Listen here
Show notes
Before we dive into this conversation, I'm delighted to welcome back vital.ly as the monthly sponsor for the Love & Guts podcast. Trusted by more than 5,000 health practitioners, vital.ly is a digital platform, a professional health resource and a distribution service all in one.
Features include an extensive range of premium products, patient ordering service, interactions database, monographs, a product comparison tool, clinic profiles, a dedicated education hub, and more.  It's free to join, and you can find out more by visiting vital.ly
Also, I'm excited to share that our friends at vital.ly have launched their own podcast - Common Ground! Hosted by naturopaths Jacqui Fahey and Wendy McLean. Each week the team will discuss research and interesting projects in the field of complementary medicine. Available on Amazon, Apple, Spotify, Google, and more! You can also listen via the vital.ly blog here