Lesley Braun is a well-respected integrative medicine leader who is passionate about improving public health, ensuring health professionals understand the therapeutic power of herbs and nutritional supplements and their patients have access to sound information and a variety of safe treatment options.
---
Listen to Love & Guts on iTunes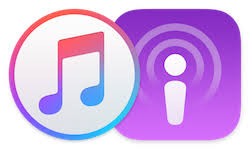 Or Stitcher (Android)

---
Dr Braun is the Blackmores Institute Director. Dr Braun is also an Adjunct Associate Professor at the National Institute of Complementary Medicine (Western Sydney University) and has held research positions at The Alfred Hospital, Monash University. She was Vice President of the National Herbalists Association of Australia, an Academic Board Member of Endeavour College, and former member of key industry groups including the Australian Therapeutic Goods Advisory Council, Advisory Committee for Complementary Medicine (TGA), the Advisory Committee for the Australasian Integrative Medicine Association, and the National E Health Transition Authority (NeHTA) medicines terminology group.
Lesley is a current member of the Clinical Oncology Society of Australia's Complementary and Integrative Therapies Group Executive, Pharmaceutical Society of Australia, Australian Institute of Company Directors, Australia-China Business Council Health, and Medical Research working group, plus on the course advisory committees for nutrition courses at Endeavour College and the Think Group.
She is the main author of four best-selling textbooks including Herbs and Natural Supplements – an evidence based guide, founding Editor-in-Chief of the journal Advances in Integrative Medicine, and was a regular columnist for the Australian Journal of Pharmacy for 20 years. In 2018 she was named The CEO Magazine's Health & Pharmaceutical Executive of the Year.
In this episode we cover
What is mental well-being
The mental well-being spiral
What the allostatic load model of stress is
How we can measure an individual's stress
Impacts that stress has on the body
What the biggest stressors to date are
How Complementary medicine can be effectively used, in the different stages of the stress response
The link between sleep and mental health
And so much more
Listen here
Show notes
TAKE CONTROL of your digestive and overall health today. Schedule your online consultation or send me an email info@lyndagriparic.com
This episode is sponsored by BetterMe tea, a tea designed to promote improved gut health and digestion - assisting those who struggle with constipation and sluggish bowel movements to go to the bathroom with ease.