Firstly, how are you? It's a rather surreal time in our world at the moment and I hope that you are keeping safe and sane. As mentioned in the last episode I will not dedicate all of my upcoming podcast episodes to Covid - 19. I feel it's important to have platforms where we can fill our brains, mind and body with content other than Covid-19.
If you are after some informative podcasts and webinars on covid-19 I recommend Chris Kresser, Gregg Braddon and even Patrick Mckeown. They have some practical and easily accessible tools to help keep the calm and support the self, mind and body during these times.
So on that note, let me introduce my podcast guest. Dr Micheal Ruscio. Michael Ruscio is a doctor of natural medicine, Doctor of Chiropractic, clinical researcher and author whose practical ideas on healing chronic illness have made him an influential voice in functional and alternative medicine. His work has been published in peer-reviewed medical journals and he speaks at integrative medical conferences across the globe. Dr. Ruscio also runs an influential website and podcast at DrRuscio.com, in addition to his clinical practice located in northern California.
---
Listen to Love & Guts on iTunes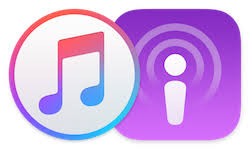 Or Stitcher (Android)

---
In this episode we cover
If SIBO exists

What is SIBO not

How do we currently test for SIBO

What are the testing pitfalls and how do we avoid them

Why is SIBO treatment not necessary for all who have SIBO

Are SIBO treatments effective

Dr Ruscio's recommendation to practitioners who may be overzealous with SIBO investigation

It's always interesting to get a different view from practitioners and while at times I was challenged personally I do appreciate having these conversations and the different insight.

Make sure you listen to next week's podcast (or the one after) where some of these views may yet again be challenged.
Listen Here
Show Notes
Before we dive into this conversation I am very excited to announce that this episode is once again sponsored by Nutrition Care. Nutrition Care was founded over 40 years ago by Professor Ian Brighthope, a pioneer of nutritional medicine in Australia and worldwide. He is credited with coining the term 'integrative medicine' to define a healthcare philosophy that combines complementary medicines and modern medical practices to help optimise a patient's health.
However, our Love and Guts podcast listeners might be especially interested to learn that Nutrition Care has always had a deep interest in gut health. In fact, Nutrition Care recently launched a new range of products under their NC banner, and most of those products have been developed to help improve or maintain gut health.
The most popular product in the range is NC Gut Relief, a combination of herbs, nutrients and prebiotics specifically developed to help relieve mild digestive disorders and improve the integrity and function of the gut. 
Our gut is our first line of defence against bacterial and viral invaders, as well as toxins that might be in the air and environment. If we inadvertently swallow something, our gut needs to go to work to 'save' us. So, it needs to be in good shape.
What may not be as well known is that the gut makes up about 70% of our immune system. If it isn't in optimal health, our overall health could be at risk.
Fortunately for us, the ingredients in NC Gut Relief not only help maintain a healthy gut, but also have a role in helping maintain immune system health. Something we all need in the unprecedented conditions in which we currently find ourselves.
Head to nutritioncare.com.au to  learn more.