Dr. Mona Morstein has been a naturopathic physician for thirty-one years. She graduated from and did a residency at National College of Naturopathic Medicine.  She was Chair of Nutrition, Gastroenterology professor and Clinical Supervisor at a naturopathic medical school.  She now has her own clinic, Arizona Integrative Medical Solutions, in Tempe, AZ.
---
Listen to Love & Guts on iTunes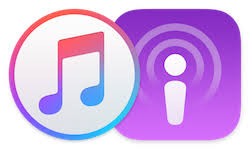 Or Stitcher (Android)

---
Dr. Morstein has a busy gastrointestinal focused medical practice. She has been on all three SIBO SOS Summit series and has done numerous webinars/lectures on SIBO and other gastrointestinal conditions.
Dr. Morstein is recognized as an expert on diabetes. Her 560 page book "Master Your Diabetes: A Comprehensive, Integrative Approach to Both Type 1 and Type 2 Diabetes," is an in-depth, evidenced based, educational book for both patients and physicians.  She is the founder and Executive Director of the Low Carb Diabetes Association, a 501c3 education non-profit.
In this episode we cover
How the healthy gut microbiome influences weight and appetite
How lipopolysaccharides contribute to obesity
The characteristics you might see in the gut microbiome of the obese
How evaluating the gut microbiota of infants can help identify who is at risk of becoming overweight or obese
Some ways that we could influence the gut microbiome and therefore reduce weight
What functional tests Mona uses to test the gut microbiome
And so much more
Listen here
Show notes
TAKE CONTROL of your digestive and overall health today. Schedule your online consultation or send me an email info@lyndagriparic.com
This episode is sponsored by BetterMe tea, a tea designed to promote improved gut health and digestion - assisting those who struggle with constipation and sluggish bowel movements to go to the bathroom with ease.