Dr. Nirala Jacobi, BHSc, ND (USA) graduated from Bastyr University in 1998 with a doctorate in naturopathic medicine. She practiced as a primary care physician in Montana for 7 years before arriving in Australia. Nirala is considered one of Australia's leading experts in the treatment of small intestine bacterial overgrowth (SIBO), a common cause of IBS.
---
Listen to Love & Guts on iTunes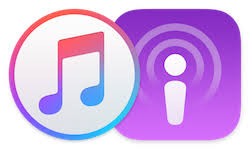 Or Stitcher (Android)

---
She is the medical director for SIBOtest, an online testing service for practitioners. She is so passionate about educating practitioners that she founded "The SIBO Doctor", an online professional education platform. She lectures nationally and internationally about the assessment and treatment of SIBO and is the host of the popular podcast The SIBO Doctor podcast for Practitioners. She is the medical director and senior naturopathic physician at The Biome Clinic, center for functional digestive disorders in Mullumbimby, New South Wales. Dr Jacobi is the co-founder of the Australian Naturopathic Summit
In this episode we cover
What is hydrogen sulphide

What happens when it's in excess?

Do symptoms differ when HS is found in the small intestine versus the large intestine?

The link between Hydrogen sulphide and SIBO and HS and IBS-C and LIBO

How we access for excess Hydrogen Sulphide

Treatment strategies to reduce HS
Listen Here
Show Notes
Finally just a quick shout out to the show sponsor of the month, Nutrition Care and in particular their hero supplement NC Gut Relief. 
Apart from helping digest food and absorb nutrients, your gut is your first line of defence, making up 70% of your immune system. Which means if your gut isn't performing at its best, your overall health may be compromised too. NC Gut Relief is a science-based formulation of nutrients, herbs and prebiotics, developed to help maintain gut integrity and function.
I have used NC Gut Relief in clients experiencing reflux and heartburn with much success. It is always important however to seek the support of a qualified health practitioner such as myself to ascertain whether this formula is the right fit for your needs.