Rishma Walji is a Naturopathic Doctor and Acupuncturist. She has a PhD in pharmaceutical sciences and two post doctoral fellowships, one in healthy aging and one in perinatal health.  With over 16 years of clinical experience, Dr. Walji has been helping women along their journey to parenthood - through fertility, pregnancy and post-partum.
---
Listen to Love & Guts on iTunes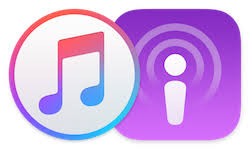 Or Stitcher (Android)

---
She is a published researcher and sought after speaker, for both public and professional audiences.  She is passionate about women's health and is now expanding her message online through social media, online programs and workshops so that women everywhere can have access to information they need.  Dr. Walji has dedicated her career to teaching women how to understand their bodies and their hormones, empowering them to achieve lasting results.
In this episode we cover
What factors contribute to pregnancy loss
What individuals commonly experience when they lose their baby, emotionally and physically. Highlighting some of the unspoken things
Rishma's thoughts on informing people that you are pregnant before 12 weeks
How friends and family can help a loved one through pregnancy loss. What we can say, do and what not to say and do
Suggestions to help individuals move through the challenges and enjoy pregnancy again
Rishma's thoughts on common prenatal formulas available
And so much more
Listen Here
Show Notes
TAKE CONTROL of your digestive and overall health today. Schedule your online consultation or send me an email info@lyndagriparic.com
This episode is sponsored by BetterMe tea, a tea designed to promote improved gut health and digestion - assisting those who struggle with constipation and sluggish bowel movements to go to the bathroom with ease.