Dr. Kimball is a naturopathic physician and acupuncturist. She has over 10 years of experience in the treatment of complex illnesses including IBS, SIBO, intestinal fungal overgrowth, chronic constipation, mast cell activation syndrome & hormonal imbalances.
---
Listen to Love & Guts on iTunes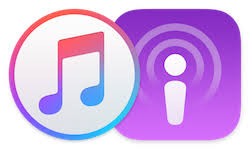 Or Stitcher (Android)

---
In this episode we cover
The three different types of functional chronic constipation

The red flags of chronic constipation that we don't want to ignore

What outlet dysfunction constipation is

The causes of outlet dysfunction constipation

How we identify if someone has functional chronic constipation dysfunction such as ODC. 

The treatments available for outlet dysfunction constipation

Dr Kimball's thoughts on frequent colonics and laxative use and so much more
Listen Here
Show Notes
Before we dive into my conversation with Dr Sarina Kimball. I want to take a moment to acknowledge the Love & Guts sponsor of the month, Nutrition Care
Nutrition Care was founded over 40 years ago by Professor Ian Brighthope, a pioneer of nutritional medicine in Australia and worldwide. He is credited with coining the term 'integrative medicine' to define a healthcare philosophy that combines complementary medicines and modern medical practices to help optimise a patient's health.
However, our Love and Guts podcast listeners might be especially interested to learn that Nutrition Care has always had a deep interest in gut health. In fact, Nutrition Care recently launched a new range of products under their NC banner, and most of those products have been developed to help improve or maintain gut health.
The most popular product in the range is NC Gut Relief, a combination of herbs, nutrients and prebiotics specifically developed to help relieve mild digestive disorders and improve the integrity and function of the gut. In a recent, soon to be published trial, NC Gut Relief significantly improved gastrointestinal symptoms over 3-months, while reducing intestinal permeability, and improving microbial profile, reducing the need for reflux medication, and enabling the consumption of previous food triggers.
As you'll soon learn from today's guest, Small Intestinal Bacterial Overgrowth or SIBO and constipation are both related to the quality of our gut health, so anything that helps maintain or repair our gastrointestinal tract is worth learning more about.