Satish Rao completed his training in internal medicine at several academic centers in UK and a clinical research fellowship in gastroenterology at the Royal Hallamshire Hospital, University of Sheffield, UK. Dr Rao is one of a rare breed of academicians who has excelled as an outstanding researcher, distinguished educator and as a Master Clinician. Dr. Rao's research interests focus on the pathophysiology and treatment of IBS, food intolerance, gas and bloating especially SIBO and SIFO, dyssynergic defecation and fecal incontinence. 
---
Listen to Love & Guts on iTunes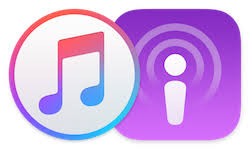 Or Stitcher (Android)

---
He has pioneered several new techniques and devices and has received several patents. He pioneered the technique of biofeedback therapy for dyssynergic defecation, and neuromodulation therapy for fecal incontinence. He is the only physician who has received all 3 meritorious honors from the American Gastroenterological Association, the AGA Distinguished Clinician Award, AGA Masters Award for Outstanding Clinical Research and the AGA Distinguished Educator Award. 
A very productive, federally (NIH) funded investigator who has recently been awarded an $18 million NIH grant, and sought-after speaker, Dr. Rao has edited 8 books, published over 400 articles with a H index of 63 and 10,500 citations. He has been selected as one of the "Best Doctors in America" and as America's Top Doctors for over 20 years. He has mentored several Physicians from across the world, many of whom are leaders in their own countries. He is Past President of the American Neurogastroenterology Motility Society. He is a master clinician, and patients travel from all over the USA and abroad to seek his expertise in managing difficult motility problems.
In this episode we cover
What SIFO is and how he discovered it

The common signs and symptoms of SIFO

What drives SIFO

The correlation between SIBO and SIFO

How SIFO is identified

Treatment for SIFO

And so much more
Listen Here
Show Notes
Before we dive into my conversation with Dr Satish Rao. I want to take a moment to acknowledge the Love & Guts sponsor of the month, Nutrition Care
Nutrition Care was founded over 40 years ago by Professor Ian Brighthope, a pioneer of nutritional medicine in Australia and worldwide. He is credited with coining the term 'integrative medicine' to define a healthcare philosophy that combines complementary medicines and modern medical practices to help optimise a patient's health.
However, our Love and Guts podcast listeners might be especially interested to learn that Nutrition Care has always had a deep interest in gut health. In fact, Nutrition Care recently launched a new range of products under their NC banner, and most of those products have been developed to help improve or maintain gut health.
The most popular product in the range is NC Gut Relief, a combination of herbs, nutrients and prebiotics specifically developed to help relieve mild digestive disorders and improve the integrity and function of the gut. In a recent, soon to be published trial, NC Gut Relief significantly improved gastrointestinal symptoms over 3-months, while reducing intestinal permeability, and improving microbial profile, reducing the need for reflux medication, and enabling the consumption of previous food triggers.
As you'll soon learn from today's guest, Small Intestinal Bacterial Overgrowth or SIBO and constipation are both related to the quality of our gut health, so anything that helps maintain or repair our gastrointestinal tract is worth learning more about.