Dr. Tania Dempsey is an expert in chronic disease, autoimmune disorders and mast cell activation syndrome. Dr. Dempsey is sought after internationally for her knowledge of chronic immune dysregulation, and has attracted patients from Israel, England, Thailand and France. Dr. Dempsey uses integrative medicine to get to the patient's root cause(s) of their illness.  Her purpose is to understand why people get sick and to help patients understand their body and why it fails them when it does.
---
Listen to Love & Guts on iTunes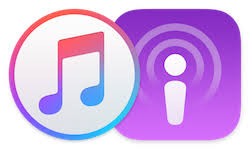 Or Stitcher (Android)

---
Dr. Dempsey received her MD from The Johns Hopkins University School of Medicine and her BS degree from Cornell University. She completed her Residency at NYU Medical Center/ Bellevue Hospital and then served as an attending physician at a large multi-specialty medical practice in White Plains, NY, before opening Armonk Integrative Medicine. Dr. Dempsey specializes in autoimmune disease, MCAS, and chronic illness.  She is a staff member of Greenwich Hospital in Greenwich, Connecticut. She is also a member of the Institute for Functional Medicine (IFM) and the American College of Physicians, and holds a certificate in Vanguard Endocrinology. Dr. Dempsey is Board Certified in Internal Medicine and a Diplomate of the American Board of Integrative and Holistic Medicine.
In this episode we cover
What mast cells and mast cell activation syndrome is
Symptoms and signs might one experience if they have MCAS
How we differentiate between histamine intolerance and MCAS
Triggers of MCAS
Testing available to establish if Mast Cell Activation Syndrome (MCAS) exists
The involvement of heparin and the tryptase "issue"
Treatment strategies
Why diagnosis is important
And so much more
Listen here
Show notes
Before we dive into this conversation I'm excited to announce that the Love & Guts show sponsor of the month is vital.ly. vital.ly is a digital platform, a professional health resource and a distribution service all in one. Vital.ly specialise in complementary medicines, education and distribute high-quality products. And now, Vital.ly has launched vital.ly Commons. Vital.ly Commons is a curated space where health professionals can learn the latest research and hear from colleagues in the practitioner community.
Some of the amazingly valuable features of Commons are;
Practitioners can provide Clinical feedback and exchange ideas
Attend webinars to learn more and earn CPE points
Share inspiring community projects
Exchange ideas and connect with your colleagues in a space custom built for practitioners within the complementary health profession
Given that all of my consultations are run online I have been personally using Vital.ly as my go to practitioner only supplement platform for a number of years. Mainly because my patients and I have access to a wide range of quality practitioner only supplementation without the stress of having to carry stock. Not to mention the delivery turnaround time is quick and the experience smooth.
It's an added bonus that this platform now also supports health practitioners such as myself even further by providing quality education. I can not recommend vital.ly and the people behind its creation enough. To learn more simply go to vital.ly.com