Dr. Whitney Hayes is a naturopathic physician and licensed acupuncturist located in Portland, OR. She has a great passion for treating imbalances in digestive health. She's been treating patients for over 10 years with a focus on digestive disorders, including IBS, Crohn's, Ulcerative Colitis, microscopic colitis and especially SIBO. Her favorite patients to treat are pediatric cases with digestive imbalances. She's a member of the GastroANP and is currently volunteering her time with a group of other ND doctors on the GastroANP to write a board certification test for Naturopathic Gastroenterology. 
---
Listen to Love & Guts on iTunes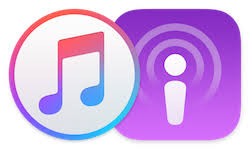 Or Stitcher (Android)

---
In this episode we cover
How prevalent SIBO is in children

What the common drivers are

S

ymptoms and signs indicate that a child may be experiencing SIBO

The most common reason for bloating and what should be ruled out first

T

he main differences we need to be aware of when treating a child with SIBO in comparison to an adult

How well children respond to treatment

How we test for SIBO in children

If children experience a high relapse rate
Listen here
Show notes
Before we dive into this conversation I'm excited to announce that the Love & Guts show sponsor of the month is vital.ly. vital.ly is a digital platform, a professional health resource and a distribution service all in one. Vital.ly specialise in complementary medicines, education and distribute high-quality products. And now, Vital.ly has launched vital.ly Commons. Vital.ly Commons is a curated space where health professionals can learn the latest research and hear from colleagues in the practitioner community.
Some of the amazingly valuable features of Commons are;
Practitioners can provide Clinical feedback and exchange ideas
Attend webinars to learn more and earn CPE points
Share inspiring community projects
Exchange ideas and connect with your colleagues in a space custom built for practitioners within the complementary health profession
Given that all of my consultations are run online I have been personally using Vital.ly as my go to practitioner only supplement platform for a number of years. Mainly because my patients and I have access to a wide range of quality practitioner only supplementation without the stress of having to carry stock. Not to mention the delivery turnaround time is quick and the experience smooth.
It's an added bonus that this platform now also supports health practitioners such as myself even further by providing quality education. I can not recommend vital.ly and the people behind its creation enough. To learn more simply go to vital.ly