Dr. Will Bulsiewicz is a graduate of Georgetown University School of Medicine and was chief medical resident at Northwestern Memorial Hospital and chief gastroenterology fellow at the University at North Carolina Hospital. He won the highest award given in both his residency and fellowship. As a former junk-food junkie and ribeye steak lover, Dr. Bulsiewicz personally lost 50 pounds and radically transformed his health by discovering the healing power of fiber and transitioning to a plant-based diet. 
---
Listen to Love & Guts on iTunes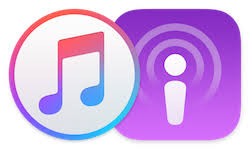 Or Stitcher (Android)

---
He then brought these methods to his clinic and witnessed his patients have amazing results. Dr. Bulsiewicz completed 8 years of formal research training, including a masters of clinical investigation from Northwestern, an epidemiology fellowship at the highly rated UNC-Gillings School of Global Public Health, and a grant from the NIH. 
His extensive research training combined with his award-winning clinical skills make him an internationally recognized leader in digestive wellness and gut health. Dr. Bulsiewicz is also the author of the upcoming book Fiber Fueled (releasing May 12, 2020).
In this episode we cover
Myths and Truths about Fiber

What types exists and what are their functions in the body

The downsides to our health if we do not consume enough fibre

Which fibres to avoid when SIBO is present

Why we want to begin diversifying the diet to include more fibre post SIBO treatment

How to introduce more fibre into the diet

And loads more
Listen here
Show notes
Before we dive into this interview I'm very excited to introduce you to the show sponsor of the month Tara Nelson's practitioner thyroid training program and thyroid case mentoring for practitioners.
After many years of seeing primarily thyroid conditions in her clinic, Tara a West Australian-based naturopath with over 24 years of clinical experience went into researching for herself and further education in order to improve her clinical outcomes in her complex thyroid patients.
Tara has developed a six-week online practitioner thyroid training program to further educate practitioners in thyroid health, and thyroid case mentoring for practitioners, a practitioner affiliate program and runs an online thyroid recovery program. Tara has completed extra studies in the AIP dietary and lifestyle approach, which she utilises with many of her thyroid and other autoimmune patients.
Tara is on a mission to bring awareness and education to the public and practitioner community alike, about the importance of thyroid health on a deeper level.
I can not recommend Tara's thyroid training program enough. I am in the midst of doing the program now and considering the increasing amount of individuals I see with compromised thyroid function in clinic, I have found Tara's training of such value and it has really sharpened my saw in this area of health. To learn more about the program head on over to the show notes above.