How Do We Eat Like We Love Ourselves?
---
Listen to Love & Guts on iTunes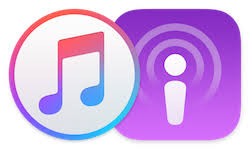 Or Stitcher (Android)

---
Chara Caruthers is a passionate and outspoken advocate of the power of living your bliss. After years as a successful corporate engineer living in the fast paced environments of LA, New York, London and Sydney she stepped away from it all in order to live a more authentic life (with a little help from Ayurveda). She's a senior yoga teacher (E-RYT500), registered yoga therapist and Ayurvedic practitioner with a clear and powerful message: Know yourself, Love Yourself. She's also dedicated to empowering women to renew their vitality and live juicier more connected lives at any age.
In this episode we cover
Why Chara moved away from the fast paced world of corporate engineering to the gentler and very different life of ayurvedic practice and yoga teaching
What Ayurveda really wants us to know about ourselves
How digestion runs the show
Why observing the relationships we have with everything including ourselves is essential
What Manda Agni is
Ways to reduce digestive stagnancy on a nutritional and emotional level
What eating like you love yourself means and how we can eat like we love ourselves
And so much more
Listen Here
Show Notes
TAKE CONTROL of your digestive and overall health today. Schedule your online consultation or send me an email info@lyndagriparic.com
This episode is sponsored by BetterMe tea, a tea designed to promote improved gut health and digestion - assisting those who struggle with constipation and sluggish bowel movements to go to the bathroom with ease.