Emily started her career as an archaeologist specialising in prehistoric human nutrition before training as a Nutritional Therapist to translate her enthusiasm for human nutrition into personalised, cutting-edge nutritional and lifestyle medicine. Emily has five years of clinical experience within the industry from running her own private practice, working within the supplement industry, and lecturing in Nutritional Therapy around the country.
---
Listen to Love & Guts on iTunes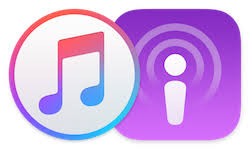 Or Stitcher (Android)

---
In this episode we cover
What are the common risk factors of urinary tract infections? Who is most affected?
The urinary tract was long thought to be sterile except in the case of active infections; what's the latest research currently telling us?
What is meant by the term 'gut-vagina-bladder' axis and how is it relevant to how we think, and support, UTIs?
How to approach the natural management of UTI, including the use of probiotic/prebiotic therapies?
And so much more
Listen here
Show notes
Before we dive into this conversation, I'm delighted to welcome back vital.ly as the monthly sponsor for the Love & Guts podcast. Trusted by more than 5,000 health practitioners, vital.ly is a digital platform, a professional health resource and a distribution service all in one.
Features include an extensive range of premium products, patient ordering service, interactions database, monographs, a product comparison tool, clinic profiles, a dedicated education hub, and more.  It's free to join, and you can find out more by visiting vital.ly
Also, I'm excited to share that our friends at vital.ly have launched their own podcast - Common Ground! Hosted by naturopaths Jacqui Fahey and Wendy McLean. Each week the team will discuss research and interesting projects in the field of complementary medicine. Available on Amazon, Apple, Spotify, Google, and more! You can also listen via the vital.ly blog here