After 5 years juggling family, work & study Emma Park graduated university with a Bachelor of Health Science in Nutritional Medicine and went straight into clinical practice. Emma's specialities have grown organically, being drawn into the Gut Health, Microbiome, Pregnancy & Breastfeeding fields through her role with Qiara and the dire need for getting better outcomes for mums & bubs, and also more widely > finding the root cause of chronic gut issues in our community.
---
Listen to Love & Guts on iTunes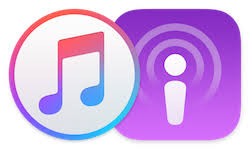 Or Stitcher (Android)

---
In this episode we cover
What an empowered birth may look like

What birth trauma is

Consequences of birth trauma

Common risk factors of birth trauma

Ways to prevent birth trauma

What you can do if birth trauma has taken place

Birth mapping

And so much more
Listen here
Show notes
TAKE CONTROL of your digestive and overall health today. Schedule your online consultation or send me an email info@lyndagriparic.com
This episode is sponsored by BetterMe tea, a tea designed to promote improved gut health and digestion - assisting those who struggle with constipation and sluggish bowel movements to go to the bathroom with ease.