Gavin Guard believes that the average doctor visit is not giving patients the time and support they deserve. He graduated summa cum laude from Whitman College with a bachelor's in biochemistry before completing graduate medical school training at the University of Colorado. Since then, he's completed training with the Institute for Functional Medicine, is a Kresser Institute ADAPT Level 1 Clinician, a Precision Nutrition Level 1 nutrition coach, an AIP Certified Coach, and is a Certified Sports Nutritionist. His main clinical focuses include digestive disorders and metabolic disease like weight gain, diabetes, high cholesterol, and heart disease. He is bringing the latest medical research to the forefront of clinical patient care. He wakes up every morning to help patients find lasting solutions to their health so that they can experience hope and feel restored.
---
Listen to Love & Guts on iTunes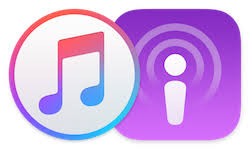 Or Stitcher (Android)

---
In this episode we cover
The thyroid-gut axis

Patterns in the microbiome that we may see

The impact of dysbiosis

Why we might see Hashimoto's thyroiditis (HT) and Graves' disease (GD) co-occur with Celiac Disease (CD) and Non-celiac wheat sensitivity (NCWS)

Treatment strategies

And so much more
Listen here
Show notes
TAKE CONTROL of your digestive and overall health today. Schedule your online consultation or send me an email info@lyndagriparic.com
This episode is sponsored by BetterMe tea, a tea designed to promote improved gut health and digestion - assisting those who struggle with constipation and sluggish bowel movements to go to the bathroom with ease.