Georgia is a naturopath and nutritionist with 17 years' experience who's clinical practice specialises in women's health, particularly hormone imbalance and fertility and conception issues as well as pregnancy and postpartum support.
---
Listen to Love & Guts on iTunes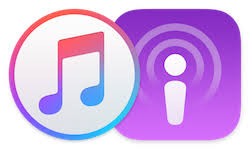 Or Stitcher (Android)

---
She has a Masters in Human Nutrition,  Bachelor of Health Science (Comp Med) and Advanced Diploma in Health Science (Naturopathy, Nutrition, Herbal Medicine) and has also completed post graduate training in Women's Health with Dr Andrew Orr and is part of The Experts Group specialising in PCOS, Endometriosis and Fertility.
In this episode we cover
An overview of iron metabolism

What hepcidin is

General factors that affect how hepcidin works or doesn't work in the body 

How hepcidin and iron metabolism change over the menstrual cycle in reproductive-aged women

General factors and women-specific clinical considerations that need to be considered when looking at women's iron status 

When the best time is to test and how do we dose effectively

And so much more
Listen here
Show notes
TAKE CONTROL of your digestive and overall health today. Schedule your online consultation or send me an email info@lyndagriparic.com
This episode is sponsored by BetterMe tea, a tea designed to promote improved gut health and digestion - assisting those who struggle with constipation and sluggish bowel movements to go to the bathroom with ease.