Georgia is a naturopath and nutritionist with 17 years' experience who's clinical practice specialises in women's health, particularly hormone imbalance and fertility and conception issues as well as pregnancy and postpartum support.
---
Listen to Love & Guts on iTunes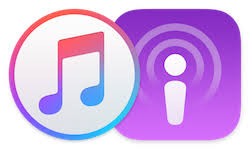 Or Stitcher (Android)

---
She has a Masters in Human Nutrition,  Bachelor of Health Science (Comp Med) and Advanced Diploma in Health Science (Naturopathy, Nutrition, Herbal Medicine) and has also completed post graduate training in Women's Health with Dr Andrew Orr and is part of The Experts Group specialising in PCOS, Endometriosis and Fertility.
In this episode we cover
What are the 4 phases of the female menstrual cycle

What are the hormonal changes that occur in each phase 

How does oestrogen and progesterone affect histamine

What are the immunological and microbiome changes that occur in each phase 

What other gut changes (beyond microbiome) occur 

What are imbalances/pathologies that can occur with each of these and how do they present in the female clinically 

How does histamine intolerance/imbalances/MCAS particularly affect females clinically (pre-, peri- and post-menopause)

Strategies that clinicians need to consider: immunological (focussed on histamine) imbalances in relation to female health?

And so much more
Listen here
Show notes
Before we dive into this conversation ​​Our podcast sponsors, vital.ly, have released their 2021 digital health report - which examines the way Australian's are engaging with their health in the times of COVID-19.
It's a great resource for healthcare practitioners and researchers alike. To get more information and download your free copy