Leah is an experienced and respected clinician who specialises in fertility, pregnancy and reproductive health. She has completed extensive advanced training and is a lecturer, keynote speaker, author and educator. She leads by example, remembering to live life to the fullest and is passionate about educating and empowering women to be their own health advocates.
---
Listen to Love & Guts on iTunes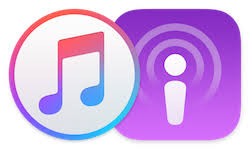 Or Stitcher (Android)

---
In this episode we cover
What is endometriosis and why does it occur?

What role does the immune system play in endometriosis

The gut and histamine involvement in endometriosis

Lab tests Leah finds useful when establishing a case for the presence of endometriosis

Key therapeutic interventions

Fascinating myths about endometriosis

And so much more
Listen Here
Show Notes
TAKE CONTROL of your digestive and overall health today. Schedule your online consultation or send me an email info@lyndagriparic.com
This episode is sponsored by BetterMe tea, a tea designed to promote improved gut health and digestion - assisting those who struggle with constipation and sluggish bowel movements to go to the bathroom with ease.
I want to share with you a BetterMe tea testimonial from a delighted customer 
I have bad breath (no matter how hygienic I am!) and acne.
I am 25 and have suffered with on and off acne since I was about 20. To the point last year it was quite severe and painful.
6 months of anti-biotics, 12 months of retin a etc on the skin.. A month ago my skin was back to its worst.
3 weeks of having BetterMeTea (the only real change I have made) and my skin is miraculously really clearing up…. The most interesting part is my skin has always been very reactive to stress and I have been stressed and yet it has stayed clear.
The bad breath has pretty much disappeared too!
So, thank you! It is truly making a difference!
Feedback like this excites me and just highlights the impact that constipation can have, in this scenario - bad breath and acne.  
If you would like to grab a bag of BetterMe tea, head on over here