Dr. Lise Alschuler is a naturopathic doctor with board certification in naturopathic oncology. She practices out of Naturopathic Specialists, LLC. She is the Executive Director of TAP Integrative, a nonprofit web-based educational resource for integrative practitioners.
---
Listen to Love & Guts on iTunes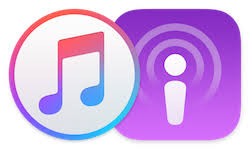 Or Stitcher (Android)

---
Dr. Lise Alschuler is a Professor of Clinical Medicine at the University of Arizona School of Medicine where she is on the faculty of the Arizona Center for Integrative Medicine. She co-hosts a radio show, Five To Thrive Live! and is co-founder of the iTHRIVE Plan, a lifestyle app for cancer survivors.
She has been an invited speaker to more than 100 scientific/medical conferences, has authored numerous articles and book chapters, and has been co-investigator on several research studies. She is co-author of Definitive Guide to Cancer, now in its 3rd edition, and Definitive Guide to Thriving After Cancer.
In this episode we cover
How conventional oncology differs from integrative/ functional oncology
The integrative approach to cancer treatment, recovery and prevention
Why education of nutrition, movement and stress needs to happen as early as childhood and in adolescence
If clinical nutrition is important when it comes to cancer treatment and prevention
How to address mindset and environmental toxins while undergoing active treatment or prevention of cancer
We discuss some factors that people can focus on post successful treatment to prevent reoccurrence
And plenty more
Listen Here
Show Notes
TAKE CONTROL of your digestive and overall health today. Schedule your online consultation or send me an email info@lyndagriparic.com
This episode is sponsored by BetterMe tea, a tea designed to promote improved gut health and digestion - assisting those who struggle with constipation and sluggish bowel movements to go to the bathroom with ease.