Norman Robillard, Ph.D., Founder of the Digestive Health Institute is a leading gut health expert. He is a microbiologist, the author of Fast Tract Digestion book series and publisher of the Fast Tract Diet mobile app. He is the creator of the drug and antibiotics free Fast Tract Diet for functional gastrointestinal disorders, small intestinal bacterial overgrowth (SIBO) and related conditions. 
---
Listen to Love & Guts on iTunes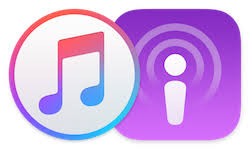 Or Stitcher (Android)

---
The Fast Tract Diet was presented at Digestive Disease Week in 2013 to give gastroenterologists a drug-free option and has been endorsed by the New York Times Best Seller Co-author, Dr. Michael Eades, GI Surgeon, Dr. Alan Hu as well as other healthcare providers and certified nutritionists.
In this episode we cover
What the research says the real root cause of acid reflux is

What is GERD/GORD

What the fast TractDiet is and why it's useful for heartburn sufferers

What's the link between SIBO and GERD

Strategies for successfully treating GERD

Strategies to improve microbiome diversity (richness and evenness)

And so much more
Listen Here
Show Notes
TAKE CONTROL of your digestive and overall health today. Schedule your online consultation or send me an email info@lyndagriparic.com
Before we dive into this interview I want to take a few more moments of your time to chat about our fabulous show sponsor, a company whose services I value and use every working day. The company I speak of is Brisbane-based Microba - otherwise known as the world Leaders in the analysis of the gut microbiome  – the community of bacteria and other microorganisms that have made your gut their home! Let me explain why I have carefully chosen this brand to align with and how their services make a huge difference in the health of my clients and maybe you too if you choose to explore this.
If you've ever been interested in how your gut microbiome may be influencing your health? Microba Insight™ gives you the tools to explore the world of your gut microbiome. With a simple home testing kit, you can find out more about which bacteria are living in your gut, the functional potential of your gut microbiome, and how you can fuel the good bacteria with your food choices.
As part of your journey with Microba Insight™, you will get access to your unique microbiome insights, personalised dietary suggestions, and a tailored one-on-one coach call with a qualified health professional. You can also work with your own health care practitioner (such as myself) for an interpretation of your report, more information and assistance.
And for all of you health care practitioners wanting to use the latest gut microbiome testing to help your patients? Microba Insight™ allows you to explore the influence, the gut microbiome may be having on a person's overall health. By using Insight™ you will have access to an online, interactive report, assistance from the Microba team and personalised dietary suggestions. Best of all, it's completely free of charge to take the Microba practitioner course and become a Microba Informed Practitioner.
Considering gut health is the reason why many individuals seek my support , I use Gut Microbiome analysis in most, if not all of my clients. Its a tool that plays such a pivotal part in helping me navigate a wellness plan for you, the client. So to find out more visit microba.com today or schedule in a naturopathic | nutrition appointment with me if you are interested in learning more about your gut health and how this method of gut microbiome analysis can help you optimise your health and vitality. Or send an email to info@lyndagriparic.com