This podcast is not just for those who are in the police force or military. It is for shift workers and anyone who has experienced or is experiencing signs of Post Traumatic Stress Disorder (PTSD), stress and depression. Its also for that magnificent soul who wants to live an exceptional, "Strong Life".
Don't miss this podcast!
---
Listen to Love & Guts on iTunes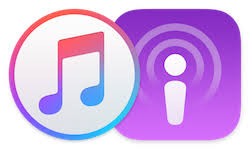 Or Stitcher (Android)

---
Shaun O'Gorman is a critical stress consultant, keynote speaker, author, and podcaster. After joining the Queensland Police Service in 1989, Shaun worked in the Police Dog Squad for many years as well as the Covert Surveillance unit. While in the K9 unit Shaun was involved in repetitive high-risk critical incidents ranging from violent street brawls, high-speed pursuits, barricaded suspects and shooting incidents. The majority of these placed him at risk of physical and mental harm. He also performed duties with the Special Emergency Response Team (SWAT) as a tactical dog handler.
In 2002 Shaun left the QPS and was diagnosed with Post Traumatic Stress Disorder (PTSD). The years of exposure to violence and tragedy resulted in clinical depression and a battle with suicide. To overcome his mental health injuries, Shaun spent the next 15 years immersed in the study of stress management, personal development and human behavior with a goal of healing himself. He now devotes his life to helping others using the knowledge and education that helped him help himself.
While forging a successful corporate executive career since leaving the Police, Shaun developed and now continues to follow his passion for helping other people. He has established "The Strong Life Project" which includes mentoring, workshops, keynote speeches, daily podcasts, and blogs focused on providing tools and strategies to empower people to overcome difficulties, conquer challenges, manage stress and live happy and enjoyable lives. Shaun now works as a critical stress consultant to Police officers & departments, military personnel, first responders, corporate executives, legal professionals and business owners, helping them develop behaviors and strategies to manage stress and pressure in their workplaces.
As an accomplished author, Shaun's most recent book "My Dark Companion" (available on Amazon) chronicles his own highly personal fight with depression and PTSD and how he has come out the other side as a role model for people of all walks of life.
Shaun's Keynote Speeches, Operational Stress Management, and Critical Stress Training workshops are second to none. He uniquely combines academic and theoretical content with incredible personal experiences that have a profound effect on those who attend. Shaun's desire to help others has led to the improvement of countless lives.
Connect with Shaun;
shaun@thestronglifeproject.com
Listen Here;
TAKE CONTROL of your health today & get help with your digestive health. Schedule your consultation online or send me an email info@lyndagriparic.com