Ian graduated in Agricultural Science in 1965 and then in 1974 graduated with a Bachelor of Medicine and Bachelor of Surgery. Following his medical training, he travelled widely throughout Europe, North America and Asia searching for solutions to the problems created by the significant gaps he recognised in the medical training of doctors.    
---
Listen to Love & Guts on iTunes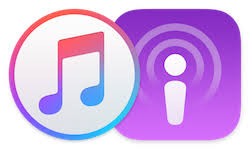 Or Stitcher (Android)

---
The Brighthope Clinics and Biocentres were developed in the 1970's and specialised in Nutritional Medicine, Environmental Medicine and Herbal Medicine. As chairman of the Australian College of Herbal Medicine, he developed an early interest in cannabis and other illicit herbs. As founding president of Australasian College of Nutritional and Environmental Medicine (ACNEM) for over 26 years, Professor Brighthope pioneered the first post-graduate medical course in nutrition in Australia. 
Professor Brighthope has acted as an advocate of doctors practicing Complementary Medicine for over 35 years.  He has had training and extensive experience in Crisis Management, Risk Management and Public/Government Relations.
He is currently investigating the production, development and research into medicinal cannabis in China and elsewhere and is the founder of Entoura, an Australian operated healthcare company, developing and supplying high quality medicinal cannabis products.
Entoura develops high-quality innovative therapeutics that are supported by outstanding research programs, validated with clinical evidence and disseminated via exceptional education programs. Entoura is active in the Medicinal Cannabis industry, supporting medicinal cannabis research, education, manufacturing and patient access.
Professor Brighthope' s lifelong ambition is to help change the way medicine and healthcare is practiced for the benefit of the public and to see nutrition, nutritional and environmental medicine and herbal medicine become the building blocks and keystones to world health and peace. 
In this episode
What are the differences between cannabis, CBD and THC

How CBD and THC are used and what its good for

Why it's important to get the right ratio of CBD and THC 

What about medicinal cannabis and fertility? Does it affect sperm health?

How can health practitioners legally access medicinal cannabis for patients in australia.

And so much more
Listen Here
Show Notes
Make A Submission - Parliamentary Inquiry into the current barriers to patient access to medicinal cannabis in Australia.
I want to take a moment to excitedly announce that this episode is sponsored by Nutrition Care. Nutrition Care was founded over 40 years ago by Professor Ian Brighthope, a pioneer of nutritional medicine in Australia and worldwide. He is credited with coining the term 'integrative medicine' to define a healthcare philosophy that combines complementary medicines and modern medical practices to help optimise a patient's health.
However, our Love and Guts podcast listeners might be more interested to learn that Nutrition Care was actually the first company to introduce probiotics into Australia, at a time when people were unaware of the many benefits of probiotics. Thankfully, we've come a long way in understanding the power of probiotics in good gut health.
Recently, Nutrition Care launched a new range of products under their NC banner. Importantly, each of those products has been developed to help improve or maintain gut health. The most popular product in the range is NC Gut Relief, a combination of herbs, nutrients and prebiotics specifically developed to help relieve mild digestive disorders and improve the integrity and function of the gut.
In a recent, soon to be published trial, NC Gut Relief significantly improved gastrointestinal symptoms over 3-months, while reducing intestinal permeability, and improving microbial profile, reducing the need for reflux medication, and enabling the consumption of previous food triggers. I have given Gut Relief to many of my patients struggling with reflux and heartburn in particular with great success.
The good news is that NC Gut Relief is available in a range designed for convenience and flexibility:
A 150g tub of powder for home or office use – also available with a pleasant honey flavour

Individual sachets to take to work or when travelling

Chewable tablets for a convenient 'on the go' option