Shivan is a tenacious seeker of truth, educator, health advocate, and community builder. Shivan wasn't willing to let gut problems rule her life—and she doesn't want that for you, either hence why she created the Digestion SOS™ Documentary Series, The SIBO Recovery Roadmap® Course, The IBS & SIBO SOS® Summits, The Gut & Microbiome Rescue Summit, The Lymphatic Rescue Summit, The Dental Health Connection Summit, The Liver & Gallbladder Rescue Summit, The Fascia Summit and now the book, Healing SIBO.
---
Listen to Love & Guts on iTunes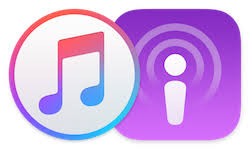 Or Stitcher (Android)

---
In this episode we cover
Shivans experience with SIBO and how she came to host some amazing health and well-being summits.

What SIBO SOS is

Advancements in SIBO that Shivan is excited by

How Shivan has managed her SIBO

What Shivan wants all SIBO patients to know

Who Healing SIBO is for
Listen Here
Show notes
TAKE CONTROL of your digestive and overall health today. Schedule your online consultation or send me an email info@lyndagriparic.com
This episode is sponsored by BetterMe tea, a tea designed to promote improved gut health and digestion - assisting those who struggle with constipation and sluggish bowel movements to go to the bathroom with ease.