Susan Bratton is a champion and advocate for all who desire passionate relationships. Considered the "Dear Abby of Sex," Susan's fresh approach and original ideas have helped millions of people of all ages and across the gender spectrum transform sex into passion. Married to her husband Tim since 1993, Susan is an author, award-winning speaker, and serial entrepreneur who teaches passionate lovemaking techniques to her fans around the world. 
---
Listen to Love & Guts on iTunes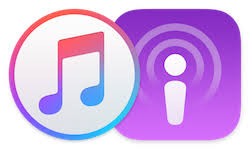 Or Stitcher (Android)

---
Susan is CEO and co-founder (with her husband) of Personal Life Media. Through her company, Susan has authored over 30 books and online programs including Relationship Magic, The Passion Patch, and 30 Romance Tricks That Work Like Magic, as well as her International #1 Amazon best-seller, Sexual Soulmates: The 6 Essentials for Connected Sex.
She has also created and published numerous online courses including her wildly popular Revive Her Drive and Steamy Sex Ed® DVD Collection, as well as programs such as: Seduction Trilogy, Expand Her Orgasm Tonight, The Multi-Orgasmic Lover for Men, Female Liquid Orgasm, and Keep Her Coming. Millions of couples and singles have been touched by her TV appearances, and Better Lover YouTube channel. Through her Insider's Club newsletter at Personal Life Media.com, Susan gives away, free of charge, countless MP3 audios, videos, articles, and ebooks.
In this episode we cover
What the silent libido depressants are (and it may even include the gut microbiome)

What the orgasm gap is

What the benefits of orgasm are

How to ask for what you want during sex

We get into the expanded orgasm and how to attain it

Susan shares her raw and honest personal journey with a sexless marriage and how she transformed it

And so much more
Listen Here
Show Notes
TAKE CONTROL of your digestive and overall health today. Schedule your online consultation or send me an email info@lyndagriparic.com
This episode is sponsored by BetterMe tea, a tea designed to promote improved gut health and digestion - assisting those who struggle with constipation and sluggish bowel movements to go to the bathroom with ease.