Before starting Unstoppable Girls, Tracey had a successful career in Marketing and Advertising. Tracey was inspired to create Unstoppable girls as she reflected on her own childhood and teen years. After suffering trauma as a young girl and realising the impact this made on her throughout her teen and adult life, Tracey knew the importance of having a strong sense of self and self-worth, as well as positive role models.
---
Listen to Love & Guts on iTunes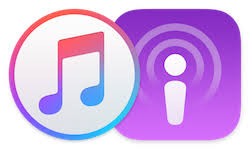 Or Stitcher (Android)

---
Tracey passionately believes that if we can develop our girls' mental armour (courage, self-belief, confidence and compassion) to own who they are, understand their strengths, their uniqueness, and their worth, then they have a much greater chance of a positive experience during their teen years.
As a teen, and young woman, Tracey set up her own retail business which she ran successfully for 4 years until  at the age of 23 yrs she decided to study Business with marketing at Univeristy where she went on to win a National competition that saw her land a graduate training place at a top advertising agency in London. She climbed the Corporate ladder and went on to become a Managing Director of a leading Marketing agency working on world class brands like Qantas, Virgin, Vodafone, Volkswagen, amongst others. After 20 years in the Corporate world Tracey retrained and studied Psychology of coaching and qualified as an Executive and life coach. 
After working through her own childhood trauma and now being a mother of two girls, Tracey knew that for her girls and all girls to truly thrive, they needed to develop a rock solid inner foundation as well as having strong, positive adult mentors in their life.
In this episode we cover
Why Tracey was driven to start unstoppable girls

What challenges do girls struggle with 

What challenges do parents face in raising teen girls

What support is there for parents

What does it mean to be an unstoppable girl/what is an unstoppable mindset 

What can parents do to support their girls through the often turbulent teen years

What is the difference between self esteem /self worth and confidence 

And so much more
Listen here
Show notes
Before we dive into this conversation, I'm delighted to welcome back vital.ly as the monthly sponsor for the Love & Guts podcast. Trusted by more than 5,000 health practitioners, vital.ly is a digital platform, a professional health resource and a distribution service all in one.
Features include an extensive range of premium products, patient ordering service, interactions database, monographs, a product comparison tool, clinic profiles, a dedicated education hub and more.  It's free to join, and you can find out more by visiting vital.ly
Also I'm excited to share that our friends at vital.ly have launched their own podcast - Common Ground! Hosted by naturopaths Jacqui Fahey and Wendy McLean. Each week the team will discuss research and interesting projects in the field of complementary medicine. Available on Amazon, Apple, Spotify, Google and more! You can also listen via the vital.ly blog here