Why on earth did Mandy Nolan dress up like a labia made out of a mattress?
---
Listen to Love & Guts on iTunes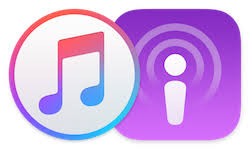 Or Stitcher (Android)

---
Mandy is as at home on the page as she is on the stage. Recently voted the 7th most influential personality in northern New South Wales where she lives. Every week the Queen of controversy's topical column and blog 'Soapbox' on FaceBook and in the Byron Shire Echo offers humorous opinion that often become the catalyst of conversation and debate, with topics ranging from Kids in Detention, The Royal Visit, Botox Vs Orgasm, Ball Tampering, Consumerism and Land Rights.
As a facilitator Nolan runs comedy workshops for industry leaders keen to give their communication skills an edge, she has taught over 1800 people how be funny, and is expert at using the onstage tool box to reframe everyday challenges with special projects for Queensland Mental Health Week, Out of the Box Conference SEQ & Shooting From the Hip comedy for Seniors Week.
She has also pioneered Stand UP for Dementia a peer reviewed humour therapy for people with Dementia, the subject of her TED talk.
Nolan is the author of four memoirs, is an artist, a Creative Writing Teacher, and also a regular contributing writer for Mamamia & Lunch Lady. Oh, and by the way, Nolan is also the mother of 5 children, who she credits as the true source of her creativity.
Nolan joins Ellen Brggs as one half of the successful touring show Women Like Us - a two woman stand up comedy show that has headlined festivals around the country and sold out over 100 shows nation wide.
Nolan is a pioneer of regional comedy – even creating her own comedy Festival, she currently has 6 comedy rooms that she programs, promotes and performs at from the Gold Coast to Ballina and is currently booking a Byron Comedy Festival for 2019.
Mandy Nolan is a true renaissance woman and a hero of the people especially in northern New South Wales. Agree with her or not, its hard not to be impressed by her fearless Voice - heard loud and clear, carrying a ring of fairness, truth and authenticity.
In this episode we cover
How Mandy found herself working as a stand up comedian, course creator and facilitator for well over 28 years
Why she dressed up as a labia made out of mattress
If people attend her stand up courses for reasons other than a desire to become a stand up comic
How much believability, vulnerability and self love plays into the success of a comedy show
The biggest lessons Mandy has learned about herself through comedy
If comedy has the potential to change the way you show up in other areas of your life
How having the mindset of saying yes to things she can't do has impacted her life
Mandy's experience with conducting humour therapy with the the elderly | dementia
If there any "no go" areas for a comedian
So much more
Listen Here
Show Notes
TAKE CONTROL of your digestive and overall health today. Schedule your online consultation or send me an email info@lyndagriparic.com
This episode is sponsored by BetterMe tea, a tea designed to promote improved gut health and digestion - assisting those who struggle with constipation and sluggish bowel movements to go to the bathroom with ease.