Dr Ivo Pirisi holds a PHD degree in biology and a specialisation in nutrition. In the early stages of his career he worked as a researcher at the University of Cagliari (Sardinia – Italy) where he studied the metabolism of fats. Dr Ivo spent his childhood and youth in a very small village of inner Sardinia, where the community relationships and bonds are still very strong and important.
---
Listen to Love & Guts on iTunes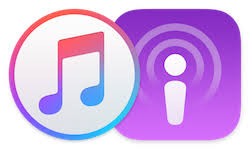 Or Stitcher (Android)

---
Since he was a child he learnt how to cook traditional dishes using local produce that was farmed by his own family or neighbours.
He worked on ancient recipes, learnt the use of traditional dismissed cooking tools, but above all, thanks to his studies he found proof of the benefits of traditional cuisine on people's health.
His passions and studies merged in a consistent project when he started to share the culinary traditions and local culture with small groups of tourists who really wanted to discover the authentic Sardinia.
Dr Ivo was happily surprised by the sincere interest of foreign tourists for his homeland so that he began to work with local communities, artisans, farmers, shepherds, and vintners, to create programs that would give tourists an unconventional "taste" of Sardinian lifestyle and discovery of the island. Sardinia food traditions became the key to unveil the island to visitors and as a result www.tastingsardinia.com was born.
Doctor Pirisi has developed programs on Sardinian Longevity and the Blue Zones. Sardinia is in fact one of the places in the world with the highest percentage of centenarians, known as a Blue Zone (there are only five Blue Zones in the world).
In this episode we cover
What motivates Ivo to take individuals on

longevity tours around Sardinia

What a blue zone is and what criteria must a country meet to be classified

How much minimising stress, community, movement and food play in longevity

Why men live longer than women in Sardinia

What the similarities between Sardinia and the other Blue Zone countries are

Where we outside of the blue zones fall short when it comes to living long lives

Ivo busts some Blue Zone Myths

And so much more
Listen Here
Show Notes
TAKE CONTROL of your digestive and overall health today. Schedule your online consultation or send me an email info@lyndagriparic.com
This episode is sponsored by BetterMe tea, a tea designed to promote improved gut health and digestion - assisting those who struggle with constipation and sluggish bowel movements to go to the bathroom with ease.