Heidi Turner, MS, RDN is an Integrative Dietitian Nutritionist at her telehealth-based private practice, FoodLogic (foodlogic.org) located in Tacoma, WA.  She specializes in complex health issues including SIBO/IBS, autoimmune conditions, histamine intolerance, mast cell activation and food chemical sensitivities.  She spent 12 years at The Seattle Arthritis Clinic at Northwest Hospital-University of Washington where she counseled thousands of patients on ways to reduce inflammation through dietary change and manipulation of the microbiome.
---
Listen to Love & Guts on iTunes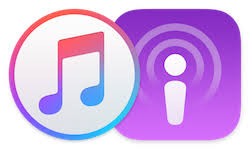 Or Stitcher (Android)

---
She is the co-author of the "Low Histamine Biphasic Diet" with Dr. Nirala Jacobi and is currently developing a line of elimination diet publications to support a variety of inflammatory pathways.  Heidi earned her Master's degree from Bastyr University in Kenmore, Washington. She lives happily in the Puget Sound area of Washington State with her husband, son and devoted cats.
In this episode we cover
Why histamine is important in the body

What is histamine dysregulation and whats its link to SIBO

Symptoms of histamine dysregulation

Where is histamine found and what are the triggers for histamine dysregulation

How to assess for histamine dysregulation

Treatment strategies for SIBO when histamine dysregulation is an issue.

And a bucket load more
Listen Here
Show Notes
Before we dive into this podcast episode I want to take a moment to excitedly announce that the hand picked sponsor of Love & Guts for the month of December is Nutrition Care and in particular their hero supplement NC Gut Relief.
Clinical trial results were presented at the NIIM  6TH annual symposium recently. The study showed that the NC Gut Relief formula significantly improved the frequency and severity of upper and lower GI - symptoms by 60-80%, including indigestion, heartburn, nausea, constipation, diarrhoea, abdominal pain, troublesome flatulence, as well as mouth ulcers, bad breath, rashes, improving quality of life and sleep.
The NC Gut Relief Formula significantly improved gastrointestinal symptoms over 3 months, while reducing intestinal permeability, and improving microbial profile, reducing the need for reflux medication and enabling the consumption of previous trigger foods.
Really impressive stuff wouldn't you agree? I have used the Gut Relief Formula in some clients experiencing reflux and heartburn with much success.
It is always important however to seek the support of a qualified health practitioner such as myself to ascertain whether this formula is the right fit for your needs.