Dr. Goldenberg is passionate about how we evaluate and utilize evidence. He is an active researcher with numerous publications in high-impact scientific journals such as JAMA and the BMJ and is an Associate Research Investigator at the Helfgott Research Institute. He is faculty for the Academy of Integrative Health and Medicine and the Helfgott Research Institute where he teaches critical evaluation of the medical literature and advanced evidence synthesis. His love for teaching integrative evidence-based medicine led him to found the DrJourncalClub website and Podcast. He received his Doctorate in Naturopathic Medicine from Bastyr University and his Bachelor's in Molecular Biology with honors from the University of Pennsylvania.
---
Listen to Love & Guts on iTunes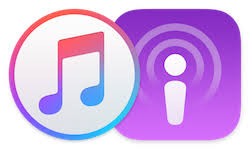 Or Stitcher (Android)

---
He is a past  President of the Gastroenterology Association of Naturopathic Physicians and a Fellow of the American Board of Naturopathic Gastroenterology. His clinical focus is on integrative approaches to gastroenterology conditions with a special focus on small intestinal bacterial overgrowth. He sees patients virtually at the Goldenberg GI Center. His interest in evidence has taken him from clinic to courtroom, recently co-founding three businesses focusing on brain injury litigation and forensic epidemiology.
In this episode we cover
What is hydrogen sulfide and what is its function in the body

When does hydrogen sulfide  become a problem and what may one experience if they have H2S overgrowth

Joshua's insight from his current research on Hydrogen Sulphide SIBO

How is Joshua currently testing for it? He sheds light on the new at-home handheld devices for SIBO testing

Treatment strategies for Hydrogen sulfide SIBO

And so much more
Listen here
Show notes
Twitter: @JoshuaZvi; @DrJournalClub
TAKE CONTROL of your digestive and overall health today. Schedule your online consultation or send me an email info@lyndagriparic.com
This episode is sponsored by BetterMe tea, a tea designed to promote improved gut health and digestion - assisting those who struggle with constipation and sluggish bowel movements to go to the bathroom with ease.