Kim Morrison is passionate about human behavior and natural therapies. She has dedicated her life to educating the end-user on aromatherapy along with the critical importance of self-love. Kim is 5 times best-selling author with her most recent award-winning book 'The Art Of Self Love. She is the founder of Twenty8 Essentials and is a multi-tasking wife and mum. With two aspiring athletic children, one a ballerina and the other a rugby player, Kim is married to former NZ Cricketer Danny Morrison who, as a family, moved to the Sunshine Coast in 2006.
---
Listen to Love & Guts on iTunes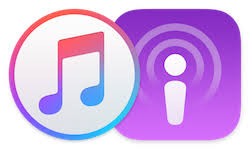 Or Stitcher (Android)

---
With athletic goals herself, she played netball to state level and then took up the crazy sport of ultra -marathon running. In her early 20's she set a world record as the youngest female to run 100miles in less than 24 hours. She went on to represent Australia at the world indoor 24-hour championships in the UK, where she set 8 Australian records in 1990. Along with her one-on-one Breakthrough Coaching Sessions, she also runs a private, online 'Self Love and Wellness Mentorship' program and is the host of the popular 'Self Love Podcast'.
In this episode we cover
What self-love is

If self-love

is an easy concept to grasp and implement in the younger generation

How we can nurture the self-love concept and daily actions in our kids

Self-sabotage - is it inevitable and how to move forward from this

How to change the narrative and rewire the brain in order to experience a new reality

How we can cultivate self-love daily

And so much more
Listen here
Show notes
Kim Morrison - website
Twenty8 - website
Before we dive into this conversation, I'm delighted to welcome back vital.ly as the monthly sponsor for the Love & Guts podcast. Trusted by more than 5,000 health practitioners, vital.ly is a digital platform, a professional health resource and a distribution service all in one.
Features include an extensive range of premium products, patient ordering service, interactions database, monographs, a product comparison tool, clinic profiles, a dedicated education hub, and more.  It's free to join, and you can find out more by visiting vital.ly
Also, I'm excited to share that our friends at vital.ly have launched their own podcast - Common Ground! Hosted by naturopaths Jacqui Fahey and Wendy McLean. Each week the team will discuss research and interesting projects in the field of complementary medicine. Available on Amazon, Apple, Spotify, Google, and more! You can also listen via the vital.ly blog here