Constipated Poo People Illustrations created by Joel Tarling and generated in my brain 🙂
Today you are going solo with me, Lynda G a naturopath and nutritionist with an intense interest in bowel movements and one who specialises in all things digestive health.
---
Listen to Love & Guts on iTunes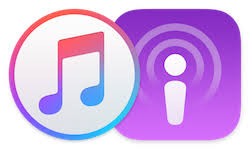 Or Stitcher (Android)

---
This episode will be part 1 of 3 podcast episodes on Understanding Constipation. The poo diaries or lack thereof…
Episode 2 what happens when we don't go regularly
Episode 3 will be what we can do about bowels that won't cooperate
In this episode
The definition of constipation
What the normal bowel behaviour is. How often should we go?
Why we poo
The different types of constipation
Some causes | drivers to constipatio
Listen Here
Show Notes
Check out the many articles and podcast interviews I've written or presented on this topic right here
Schedule an online naturopathic | Nutrition consultation and start improving your digestive health
BetterMe tea for healthy digestion and constipation
TAKE CONTROL of your digestive and overall health today. Schedule your online consultation or send me an email info@lyndagriparic.com. 
Not sure if seeing a Integrative Naturopath | Nutritionist is right for you? If you have questions about how a consultation is run and what to expect from a treatment plan schedule in 15 minutes to chat with me. The Q & A sessions are conducted over the phone and is a great way to establish if working with me is a good fit for you. Schedule your 15 minute Q & A here.
This episode is sponsored by BetterMe tea, a tea designed to promote improved gut health and digestion - assisting those who struggle with constipation and sluggish bowel movements to go to the bathroom with ease.