Holly is the author of the cult book 'Sweetening the Pill: Or How We Got Hooked On Hormonal Birth Control.' The book was released in 2013 and has since become an underground phenomenon.
---
Listen to Love & Guts on iTunes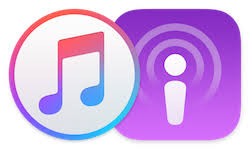 Or Stitcher (Android)

---
She is a consulting producer on a feature documentary inspired by 'Sweetening the Pill,' which is currently in production. The film is directed by Abby Epstein and executive produced by Ricki Lake (the team behind the paradigm-shifting 'The Business of Being Born').
You may know Holly from her Guardian article on the pill and mental health side effects, which was ranked as the most-read comment piece of 2016. The story went viral, became a Twitter Moment, and as a result she was featured by the Washington Post and interviewed for NPR (to name just a couple).
Vice has named Holly "the poster girl for a movement of women abandoning the pill in favor of contraceptives that don't wreak havoc on their body and mind."
In the recent past, Holly wrote blog content, newsletters, and managed social media for Alisa Vitti and the FLO Living company. Holly has also worked with My Moontime, Lara Briden/Period Repair Manual, and Maxim as a marketing consultant, copy writer, and brand stategist.
In the more distant past, Holly has worked with Film4 as a movie reviewer, as an interviewer for TV show MovieRush, and as a reporter for a feature news agency (her feature on a rescued pup with prosthetic paws was her first viral story).
In this episode we cover
Why Holly created the book, Sweetening the Pill and what it is about

How ditching the pill saved her marriage

The side effects Holly experienced while being on various different birth control pills

Why most Fertility Awareness Educators, discourage the use of fertility devices with prediction technology

Holly discusses the documentary she helped produce

Common myths about the pill and

So much more
Listen here
Show notes
TAKE CONTROL of your digestive and overall health today. Schedule your online consultation or send me an email info@lyndagriparic.com
This episode is sponsored by BetterMe tea, a tea designed to promote improved gut health and digestion - assisting those who struggle with constipation and sluggish bowel movements to go to the bathroom with ease.