Lara Briden is a naturopathic doctor and bestselling author of the books Period Repair Manual and Hormone Repair Manual — practical guides to treating period problems with nutrition, supplements, and body-identical hormones. A graduate of the Canadian College of Naturopathic Medicine (1997) and the University of Calgary (evolutionary biology), Lara serves on several scientific advisory committees including The Centre for Ovulation and Menstruation Research (CeMCOR) at the University of British Columbia. She is a popular speaker and has delivered keynote presentations for the Australasian Integrative Medicine Association (AIMA), the Australian Traditional Medicine Society (ATMS), the University of Otago, Endometriosis New Zealand, Endometriosis Association of Queensland (QENDO), and the Evolutionary Health Society of New Zealand (EHA). Lara currently has consulting rooms in Christchurch, New Zealand, where she treats women with PCOS, PMS, endometriosis, perimenopause, and many other hormone and period-related health problems.
---
Listen to Love & Guts on iTunes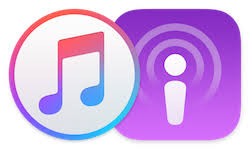 Or Stitcher (Android)

---
Kira Sutherland is a Naturopathic Sports Nutritionist to some of the world's best athletes. She also lectures and mentors upcoming practitioners in the field of sports nutrition, and offers online courses for supporting athletes, trainers and sports enthusiasts how to nourish the body to achieve peak performance and fitness. Using her 25+ years of clinical experience she has combined her knowledge of Naturopathic medicine with education in sports nutrition to create a truly wholistic approach to optimising performance for athletes and those striving for optimum health - especially women. Having lectured both within Australia and internationally on all things Naturopathic and sports nutrition, she is passionate about teaching people to take care of their bodies for the long term, not just treating them in the present moment. Kira believes that the role of a practitioner is to empower and teach clients to take care of themselves, to give them as much knowledge as possible.
In this episode we cover
The missing health science for mid-life women and the science sex gap

 

The dynamics between insulin, mitochondria, and cellular metabolism

How the nutritional advice often suggested for men and young women does not always apply to mid-life women

The role of muscle and mitochondria in health and metabolism

Updated weight loss strategies for women over 40

If the ketogenic diet or intermittent fasting is appropriate for this demographic

The metabolic Health and Vitality for Women Over 40 online course. How you access it?

And so much more
Listen here
Show notes
TAKE CONTROL of your digestive and overall health today. Schedule your online consultation or send me an email info@lyndagriparic.com
This episode is sponsored by BetterMe tea, a tea designed to promote improved gut health and digestion - assisting those who struggle with constipation and sluggish bowel movements to go to the bathroom with ease.